Okay, while adding that car wheel and gas, break, and shift aspect of racing is pretty cool when it comes to games, these accessories are sort of out of date now. Rarely would you see a racing wheel that works on the latest consoles, and with the 6th generation of consoles coming to a close, it would be sort of useless if you bought these peripherals now. However, this doesn't mean that games are devoid of realism when it comes to driving. GTA and Need for Speed only resemble a small percentage of racing after all, so if you're thinking of finding a racing simulator, check out these 3D racing games.
10. The Dirt Series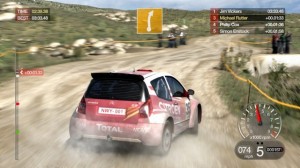 There is no harder type of racing than that of rally racing. Between the bad weather and the dirty and unstable tracks, rally racing is the most challenging form of high octane driving. This is why when the Dirt series came onto the scene; it drew a lot of attention from critics. Keep note, that when this game came out Colin McRae was the go to title for rally racing. It just came as a surprise that this series basically blew the Collin McRae out of the road, and improved with each new game.
9. Virtua Racing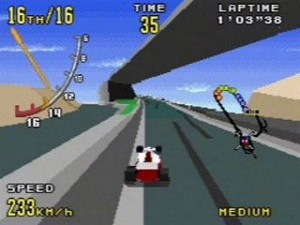 While this title goes back into time a little bit, you have to remember that a lot of the older titles were revered for being the sources of innovative designs. Virtua racing is considered one of the best F1 formula racers to ever hit shelves, and that can be attributed to how it plays. It has tight controls, the tracks were varied and presented challenge, and the arcade mode was a blast to blow through.
8. Ridge Racer 7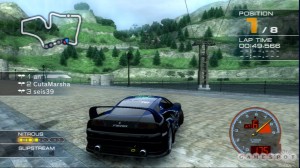 Just in case you get tired of realism, there will be a few titles in this list that will be concentrated on fun factor. Ridge Racer 7 is one of those titles. Instead of focusing on the most realistic physics and controls possible, this title instead went for the arcade feel. The drifting is very fun in this game, and that's basically where the large concentration gameplay went. Overall, the title is noteworthy because it stands the test of time in terms of fun.
7. Tourist Trophy: The Real Riding Simulator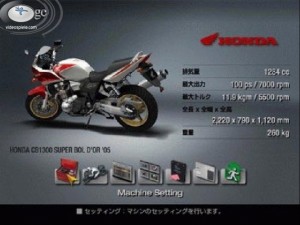 Racing was never restricted to cars, and when there's finally a good boat racing simulator that can be name a top title there'll probably be droves of people lining up to try it. Since there isn't though, you're just going to have to settle with motorbike racing simulator. In all honesty, this is probably one of the best sims about racing in general, and that's because of the attention to detail. Tourist Trophy boasts some awesome racing tracks, along with tightly controlled bikes which zoom in and out of loops with relative ease. The game is a big bit of fun, so go ahead and try it out.
6. Shift 2: Unleashed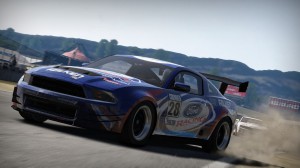 Shift 2 has a lot of big things going for it, but generally, it's a game where the racing is really emphasized. Every detail, from the voiceovers to the pit crews, is all meticulously shaped included in the game, which makes the experience full. At the same time, the game provides a solid driving experience which is sure to stick with you every time you want to start a new race.
5. Need for Speed: Most Wanted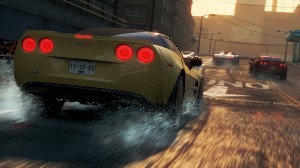 Probably the truest successor to NFS: Underground (because NFSU2 kind of sucked), MW is one of the best underground racers to have ever come out on the PS2. It featured huge maps wherein you could explore and gather up cash from different races. It also features a storyline worthy of any of the Fast and the Furious movies, but that's not saying much. Instead, just think about how the arcade feel of the races were nicely complemented by high speed secret paths that you could exploit.
4. Forza Motorsport 3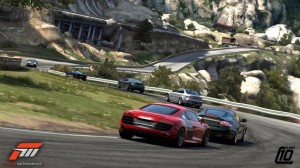 Forza has always been known as a rival for the Gran Tourismo series, and there's a huge reason for that. Both games boast awesome visuals, accurate to life race tracks, and many game modes that will test every facet of your racing skill. The big difference is that Forza is still relatively approachable when it comes to gameplay. That's right, the precision you find in the GT series is mixed with the intoxicating fun in NFS, making the ultimate title for all gamers alike.
3. Final Lap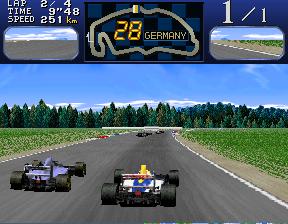 Almost every game genre you could ever think of was once a part of the arcade scene. Racing, however, stood up higher than most because all the car peripherals were already tacked on to the game. The multiplayer nature of arcades was best illustrated by Final Lap, a game which could support up to 7 players at a time. This game made for fun times, and also probably broke a lot of friendships. At the end of it though. This game was highly influential when it came to multiplayer racing games.
2. Need for Speed: Hot Pursuit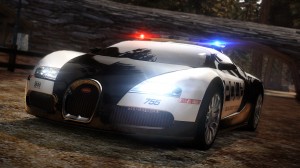 Many people may have overlooked this game when it first came out, which is a great big shame. You see, this title is very similar to the Forza series in that it made a bridge between the hardcore and the arcade players. All it had to do was take a bunch of high class cars and cops, mixed them in gorgeous, long range tracks, and had them chase each other in an attempt to bring down the racer or evade the cops.
1. Gran Tursimo 5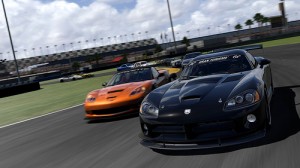 Forget the fact that this game took way too long to install on your Hard Drive. Forget the fact that Forza is a game that is more accessible. If you want a truly technical touch to your racing, the GT series was always the go to place when you wanted to feel the real physics of racing. Coupled with an engine that create dangerous situation on tracks when it whether gets bad, and you get an experience which is almost incomparable to any other game on the market.