A lot of children have become more engaged in all sorts of sports these days. If in the past they are more accustomed to playing basketball or volleyball, nowadays they also engage in other things like football and boxing. But what happens if your child does not show any interest in engaging in this kind of activity? Why not encourage them to try different types of boxing games for kids instead.
Just imagine the different benefits your children can get out of this kind of game. Since they are made to be interactive and kind of like true-to-life, your children will be able to become more active, they can sweat more and these games also serve as a great option for exercise. Let's take a look at the top 10 boxing games your children should at least try.
10 Ben 10 Boxing Game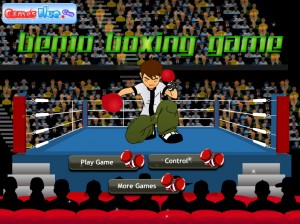 Ben 10 is a popular cartoon character among children. So just imaging if this is the first boxing game that they get to play? If you are having a hard time convincing your children that they should try this game out, then focus on their favorite character and this will most likely work. This game is actually very easy too. All players get to be Ben 10 and all you have to do is compete with the enemy and make sure that you win. There are also several rounds to this game and the set-up is pretty much like that of the real boxing rink where people are watching you on the sidelines.
9. Like A Butterfly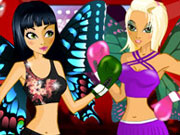 Even your little girls can have sweat and keep themselves entertained with the Like a Butterfly boxing game. This one is designed to encourage your little kids to also be strong and just have the best time of their life. In this game, your little girls will also be competing with other girl boxers. They can create their own appearances by choosing their clothes, hairstyle and colors. Just like in the first game, this one also has several rounds and the goal is of course to be declared the winner.
8. Naruto Boxing Champions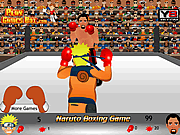 Another favorite among children is the Naruto series that tells a story that revolves around family, friends and few hints about love and relationships. If your children are huge fans of this cartoon character, then they will really be thrilled to know that there's a boxing game that is focused on it. The Naruto Boxing Champions is what this game is called. Of course, the best thing about this game is that it allows your children to fight like Naruto.
7. Featherweight Duck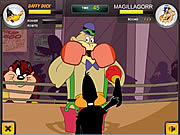 If you want your kids to sweat with excitement while playing a boxing game, then make sure to let them try this Featherweight Duck game that revolves around the characters of Looney Tunes. Your child can choose the character that he or she will portray and all he or she has to do is make sure to hit the enemy and win the tournament in the shortest possible time.
6. Smash Boxing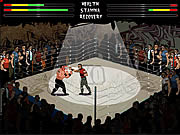 If your children a little bit more mature and have been playing boxing games online for quite some time already, then get them to try this Smash Boxing online game that is a little bit more difficult compared to the other games mentioned earlier. This game has the same number of levels but takes longer to end because it requires more direct punches and faster speed at the same time.
5. Spin N Set Hulk Boxing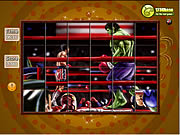 Are your children huge fans of Hulk? If yes then don't miss the chance of making them try the Spin N Set Hulk Boxing game wherein they can be Hulk throughout the duration of the competition. This game is unlike any other boxing games for kids out there because it requires you to first solve a puzzle before you can play in the match. You need to arrange the cubes to create a picture and once it's completed, you can already fight in an actual boxing match against your competitor.
4. Hot Blood Boxing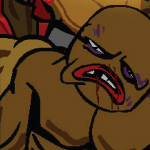 What's great about the Hot Blood Boxing game for kids is the fact that it entices every player to become more interactive. If you've tried many other boxing games out there and if you have always been competing against the computer-generated character, why not try to compete against an actual friend? All you and your friend has to do is use two computers, register for the same game with your username and then finally fight against each other. Let's see who wins! Hopefully you do!
3. Wild West Boxing Tournament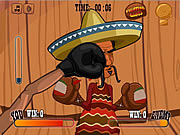 The Wild West Boxing Tournament is a great boxing game choice because in order to be declared the winner, you need to win against three other fighters in three consecutive rounds. If you win against the first fighter, you will be transported to another location where you will be competing against the second fighter. As you progress, the punches will become more difficult because your competitors will also become much stronger.
2. Final Knockout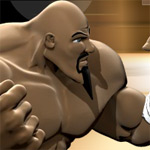 Final Knockout is another great boxing game because it allows you to portray the character of this huge fighter. If your children are really in love with boxing but are a little too young to compete against older people, then this is a great game for them to enjoy.
1. Backyard Boxing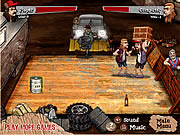 The top 1 boxing game you should try is the Backyard Boxing. This game requires you to hit your neighbor with everything you have in your hands. The more neighbors you get rid of, the higher your score will be and you can get promoted to the next level. This game also provides you with a different background and that is, an image of a backyard that makes it both appealing and realistic.