When the news came out which stated that Osama Bin Laden had finally been killed, there were cries of all over the United States along with a few nations in the Middle East. The story rocked the world because tons of people had lived to see a monster go down. The thing here is that some people do take some visceral thrill in assassination and passing up the chance to take down America's number one enemy is a milestone that you don't want to pass up. So if you're really into the whole assassin game genre, then here are some titles that are like the kill Osama Bin Laden game. Be warned though, these games are of a graphic nature so kids can't exposed to this stuff.
10. Sniper Elite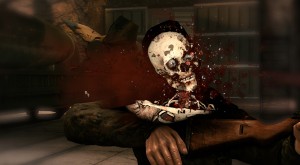 While the team that took down Bin Laden is not too willing to share the details about how the operation went down, there are still some things up for speculation. So if you want to try out a game that has a lot to do with a precision assassination and pretend that's how Osama went out the door, then check out Sniper Elite. This title does not revel in advanced weaponry though, as most of the missions are set out so that you have no great semi-automatic weapons or other gear of the same nature. Instead, you'll be stuck with WWI and WWII weapons. This makes the title all the more challenging so make sure to look it up.
9. Hitman: Code 47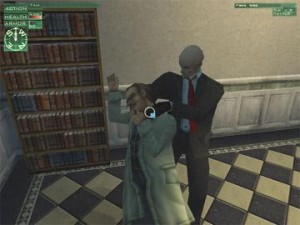 If you've been following along with recent game releases then you may have heard about Absolution, which is the latest title in the Hitman series. Code 47 is one of the best titles to come out, and while it seems a little dated, the game does still have its positive moments. This was the grand daddy off all stealth games that involved assassination and it is no doubt still worth a look. Right now, it's pretty cheap on retail and you can still work learn to modify it so that it can work on newer Operating Systems.
8. Metal Gear Solid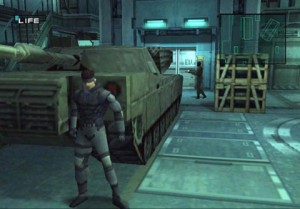 Do you like precision stealth games? Well, if so, then you'd best check out another pioneer in the stealth genre. The game, while really old and only available on PS1 emulators, is still one of those titles that really hold up to the test of time. The 3D environments may look a bit blocky by now, so if you have a hard time enjoying old school games, test it out first.
7. Metal Gear Solid 2: Sons of Liberty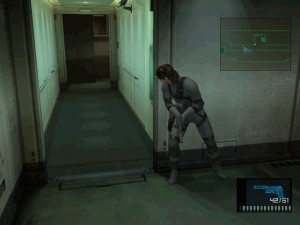 The sequel to the one of the best games to come out in recent memory may have had a few negative criticisms upon its initial release, but at the end of it, the game remains solid. In fact, the visuals are still pretty by some standards and while the convoluted plot is hard to follow, the stealth action remains pretty awesome. Characters are well rounded and fun to watch, the action scenes are pretty solid as well.
6. Hitman: Blood Money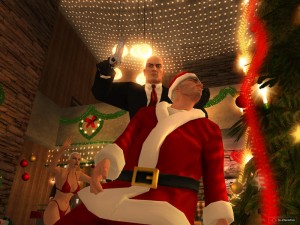 The Hitman series has a very serious fan base and the cult following has only increased with the release of Absolution. You may wonder why this game is mentioned, skipping through the other titles. To explain, all you need to know is that one game rehashed a lot of the old missions, and the other wasn't exactly up to snuff with the gold standard the game sets. Blood Money is regarded with a lot of praise, as it's one of the more unique titles with a lot of memorable hits. It also provides the most free experience in the game when it comes down to the fights.
5. Mark Of the Ninja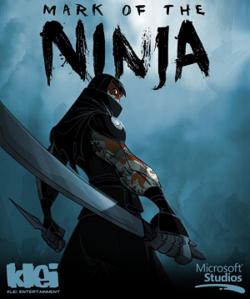 This wouldn't be a list of the best stealth and assassin games without at least one mention of ninjas. They've been a part of gaming lore since Ninja Gaiden and there hasn't been any sign that they're going to stop coming up with interesting and new titles. Mark of the Ninja is a side scrolling romp, which really implements the stealth in assassination, and there's no doubt that you should spend your money on such a great title. It incorporates action very well, and the simple side scrolling gives a lot more options than you think.
4. Splinter Cell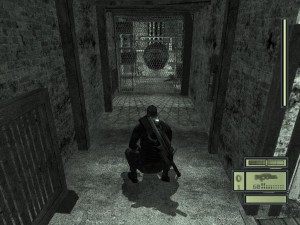 When the First Splinter Cell game came out, it was a massive cult hit which everyone loved to death. No doubt, the game had some very innovative game mechanics like shooting out lights to remain undetected or even a sound meter, which indicated just how noisy you were being. The game was a smash hit, and was beginning to rival the giant, which was Metal Gear Solid. You can still pick up this game for a cheap price on the PC.
3. Assassin's Creed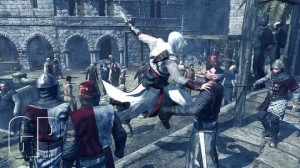 One cannot mention assassins without first referring to the break out hit, Assassin's Creed. While the stealth left a lot to be desired, being that it dipped a little more into action, the game still took assassination to a whole new level. As of late, it has been lauded as one of the most unique games to come out in a few years.
2. Tenchu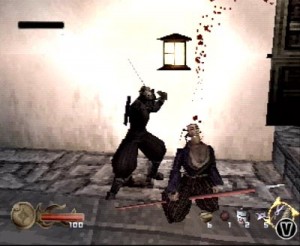 If you owned a PS1 during your younger years, and enjoyed a bit of visceral violence with your stealth, then the one game you could turn to was Tenchu. You see, what set this apart from other stealth games at the time was the ability to fully manipulate your environment, and using this to your full advantage. As ninja games go, it's pretty awesome in presentation even though the game is almost 2 decades old.
1. Kill Osama Bin Laden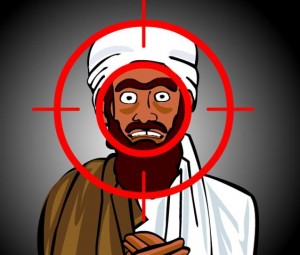 This title is pretty self explanatory; you just need to kill the man and his associates' in7 different levels with different weapons and such. As games go, this is pretty much standard fare when it comes to assassination. The twist is that sometimes you'll have to "send a message" so this is where the game gets much grimmer. So there you have it, this game, along with the other titles in this list are some of the best stealth/assassin games available today.