Adobe ceased development of Flash player for Androids back in November of 2011, so what can you do to access all of the games, videos and additional content you've grown to love over the years?
Don't worry, we've outlined 5 possible solutions to help you through the process!
1. Use Legacy version of Flash Player for Android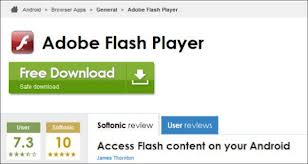 You can still get your hands on the last version of Flash Adobe produced for Android and run flash applications from that. Simply download it from softonic before saving it on a folder on your Android.
In order to install and run the program, you will need to notify your operating system that it can go ahead and set up programs that have come from outside Google Play. Thankfully, this process is pretty simple, just go to your settings and open the security folder, before checking the "unknown sources" box, liberating vast swathes of your applications from overzealous security limitation.
Now simply browse the list of applications on your Android until you find Flash player. Tap to open it, and then hit install. Once the process is complete, simply hit click done to finish, before navigating to your settings, and selecting the advanced folder.
The final measure is to ensure that the "Enable plug-in" box is switched to "Always On".
2. Use Puffin Browser

Installing the Puffin browser allows you to navigate the web with integrated Flash support. What's more, Puffin uses remote technology to run Flash applications on the developers' servers, enabling a smooth gaming / surfing experience. There's also a virtual mouse provided as standard in a bid to emulate a PC / desktop gaming experience.
The free trial version of Puffin Browser comes with two weeks of integrated Flash support, after this point you'll have to purchase the full package if you want to keep on gaming. That being said it's only $2.99. so you're still getting pretty good value.
3. Use Skyfire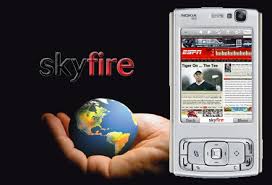 Skyfire is another alternative browser you can download that will enable you to view Flash video content on your Android. It also boasts a number of other advantages over built-in Android browsers, like quick access to the most popular sites (especially the likes of Facebook) and an integrated "Like" button. You're also likely to save money on your data plan as it compresses video size by up to 75%.
Sadly, whilst Skyfire will permanently allow you to view Flash videos content for free, it doesn't support other types of Flash content, such as gaming.
4. Use Photon Flash Player & Browser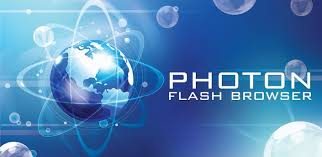 Photon Flash Player & Browser constitutes yet another browser you can use for all your internet-based needs that comes with integrated flash support.
This browser not only supports all forms of Flash content (i.e. videos, games and more), but actually offers superior browsing speeds to the likes of Firefox and Chrome.
It's also highly customisable, allowing you to switch in and out of full screen browsing and alter the colours of your browsing interface.
5. Use Dolphin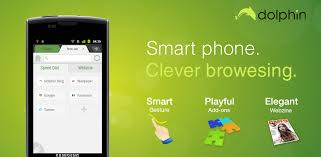 Dolphin is one of the better known and more popular browsers that offers Flash support. It comes with a huge wealth of additional features designed to help you create and share content with your friends more easily, and again offers a superior browsing performance to many of the standard browsing applications.
Barring a few functionality issues, this is probably one of the best performing means to enjoy Flash content out there that doesn't sport a price tag.
Whether you choose to access Flash content by using the outdated flash player released in 2011, or by utilising one of the custom browsers discussed here, you'll still to be enjoying all the games and videos that Adobe have been telling you to leave behind in no time.
Enjoy – and if you find an alternative or better means of getting the job done, be sure let us know by leaving a comment below!