Do you want to study culinary arts yet you find your budget not enough for your needs? Worry no more as you can learn varieties of food preparation through the fun cooking games designed for mobiles.
Among the things that you can uncover through virtual kitchen is how to bake cake, the best ways to prepare pizza, do pasta and spaghetti, provide scrumptious sweets and many more. Here are the top 8 fun cooking games that can be played using mobile phones.
1. Papa's Burgeria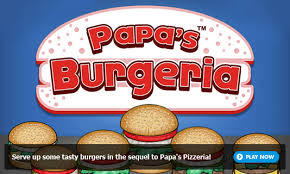 Satisfy starving clients with customized hamburgers through playing this game. Develop your clerk abilities and discover ways to develop the best hamburger with all the garnishes available. You can also upgrade your skills while cooking in order to create that award-winning recipe.
2. Big City Diner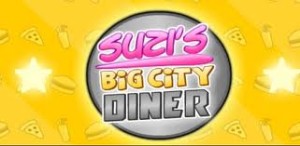 Suzi and her chef provide excellent opportunities, happiness and wonderful dishes at this quick paced, enjoyable, drive-in restaurant. Shakes, hamburgers, pizza, hotdogs and even more can be seen on their menu. It is your task to keep the consumers pleased. Buy materials, update your shop and gather ideas for you to handle a large dining establishment. With this game, you can learn how to prepare  a wide variety of food and at the same time learn the art of customer service.
3. Papa's Pancakeria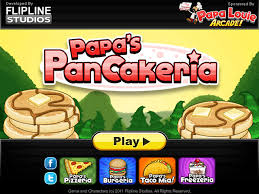 Papa Louie has embarked on a thrilling experience and requires you to work at his pancake store. Take note, you can't quit the job until he returns. Make his company into a well-known enterprise and an award is waiting for your performance. Best of luck!
4. Sami's Tea Restaurant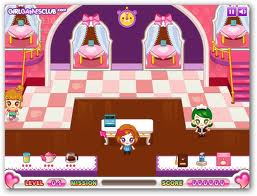 Let your customers enjoy the top quality tea and coffee. Through this, you will have an assurance that they will depart your store with the best smiles on their faces. You must maintain the positive mood of any individual for them to give you a positive feedback.
5. Fruit Smoothie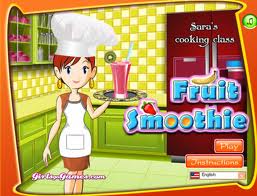 Mouth-watering fruit smoothie mixes are enjoyable and simple to come up with. Regardless if you have a preferred fruit or you are planning to create a sweet delicacy in the mid-day, burst out the blender and work up this tasty healthy smoothies. With its simple yet engaging instructions, surely you will enjoy this virtual yet fun cooking mobile game.
6. Lasagna Cooking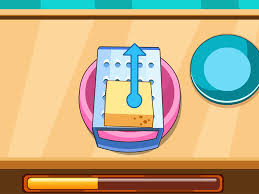 Cook a scrumptious, charming homemade dish for your partner with this confusing yet enjoyable food preparation mobile game. Slice up, put together and dispense the active ingredients prior to baking and present it for a confirmation. Even if it is just virtual cooking, you can still enjoy and appreciate the engaging activity. It will surely turn a beginner into a repeater.
7. Restaurant Tycoon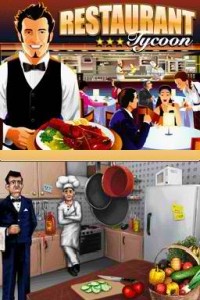 Growing restaurateurs need to take care of the pressures of handling a virtual dining establishment, everything from keeping customers delighted to purchasing goods. You can also select your preferred decoration and furnishings, all while making sure the budget plan remains exact.  Simple but engaging, this fun mobile game can lead you in becoming the best restaurant owner in the future.
8. Spongebob Diner Dash Deluxe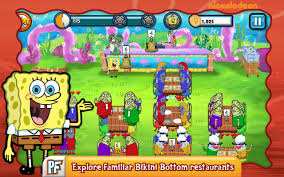 Children who are in love with this jolly cartoon character are tasked to ensure that Spongebob restaurant is on top of all. Compared to any table service fun mobile games, the speed of the game is a bit slow, giving the young ones an enjoyable journey throughout the game.