Relaxing games tend to be hard to find. Yes, video games are stress relievers, but the problem is that most of them tend to focus on violence too much. And violence doesn't sit too well for gamers who just want to unwind.
Now, if you are looking for a more serene way to enjoy gaming, then these 10 relaxing games below should come in handy.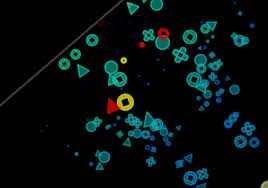 Music Catch is a flash game where you collect yellow and purple notes while you try your best to avoid those nasty red notes. That's not all, you play the game with some of the best music ever to be put in a flash game.
Spend a few minutes playing this game and you'll say goodbye to a bad day in no time.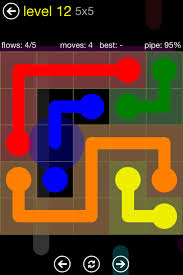 In Flow, you start out as a tiny organism. As you go on and consume other organisms, yours will grow, evolve and/or morph. However, it's not all fun and games because you have to watch out for other organisms that may take a bite out of you.
It is a lovely game with an even more lovely background music as you go along "hunting prey", resulting into an experience unlike any other.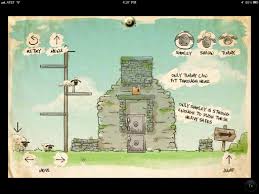 Home Sheep Home is a light-hearted take on puzzle games where you have to find a way to get Timmy, Shaun and Shirley over to the barn found on the far right side of your screen using the various things you see on screen, such as see-saws, ramps, steps, and so much more.
Try this game if you're looking for a laid back style of game play that offers quite a bit of challenge.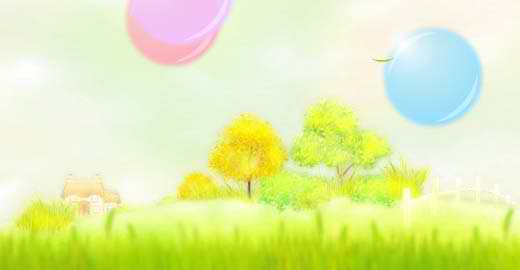 In Drift, you play as a rabbit in a pastel-styled world where you jump between balloons to earn as much points as you can.
If you're looking for one of the more relaxing games with the scenery to match, then this is the game for you.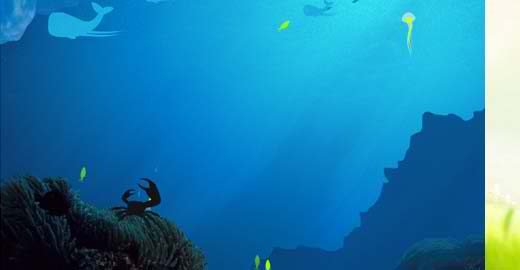 A game that lets you interact with a land filled with various sceneries, fauna, flora, and all sorts of exciting new places.
It's one of the most relaxing games because of how it lets you play at your own pace, without any goals, objectives and whatsoever.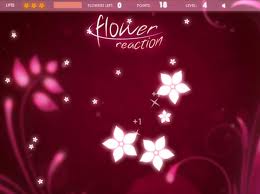 In Flower Reaction, all you do is click your cursor, which is another flower, so that it stops and blooms for a few seconds which then starts a chain reaction with any flower that bumps into it.
That's not all, differently-colored flowers do different tricks, putting a different twist into an otherwise simple game.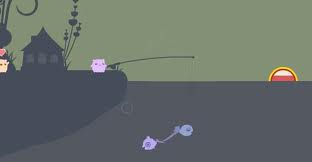 Most fishing games aren't exactly relaxing games because of their awkward controls. However, Fishing Girl stands out because all you have to do is cast the line with a click of a mouse and wait for fish to take the bait.
If you'd like to play a game that lets you dictate the pace, then this game is for you.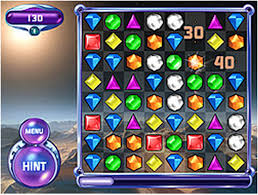 Bejeweled is a classic game that needs NO introduction.
For those that have not played this game yet, all you have to do is look for the right combination of jewels by swapping them out until you make sequences of similar gems of three, four or five. After doing so, the gems disappear and replacements appear almost immediately.
It's an endless game that offers countless hours of fun if you're looking to kill time.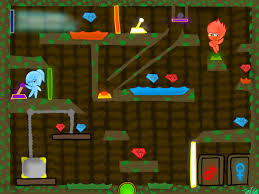 If you're looking for a game that offers a laid back approach to complex puzzles, then Fireboy and Watergirl is the game for you. See yourself navigate from one mission to another, navigating switches, pushing boxes, and so much more as you try to go through the onscreen challenges.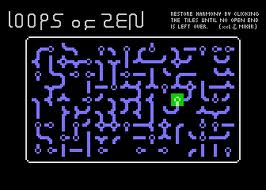 Loops of Zen is a fairly addicting game where all you do is manipulate the shapes until there are no jagged edges left. Simple as it may seem, you'll spend countless hours trying to do so, but what's nice is that you'll never feel stressed out and won't notice the time pass by.
Let The Games Begin!
Refer to this list of truly relaxing games above and you will definitely find yourself killing time and stress in no time.
Choose a game and let us know what you think by writing a comment below!