What free online games are your favorite? There are so many gaming websites in the internet today like Jojo, Nick Games, and others where you can play your favorite games for free. Not surprisingly, both adults and kids alike are hooked due to the fact that there are many exciting games available.
In many cases, great books turn to movies and then into online games.  But some games are conceptualized on their own, yet they still turn out really good.  Of the many online games you can play for free, these ten are some of the most exciting you can find:
1. DC Universe Online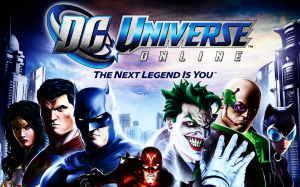 If you are a big comic superhero fan, this massive multiplayer role playing game (MMORPG) should set your pulse racing.  Developed around the fictional characters and settings of DC Comics, this game allows you to fight alongside or against the most popular comic superheroes.  Players get to choose a mentor for their fictional character from among the good guys, or the bad guys.  This is a game that people who grew up reading and watching Superman, Batman or Wonder Woman movies will easily relate to.
2. Ghost Recon Phantoms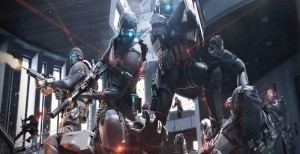 This multi-player game is built around the 'ghost' character created by master spy novel writer Tom Clancy.  Weapons, equipment and abilities are either obtained by earning 'requisition points' or purchased using 'ghost coins'.  Ghost coins require real money to buy.  In this game, the Ghost and his team lock horns with forces loyal to conspirators from Splinter Cell: Conviction.  They operate on a level playing field as they use the same equipment.  Moscow serves as the venue for all the mayhem.
3. Star Trek Online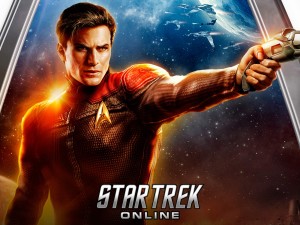 This is another offshoot of the very popular Star Trek futuristic space travel-adventure series.  Each player gets to be the captain of his own space ship.  The game allows the player to control all aspects of the ship and 'beam down' and explore several settings.  Each character has their own weapons and skill sets which they use to support the ship's mission.  Players also get to experience combat at different settings as well as while on-board their ship.
4. Black Light Retribution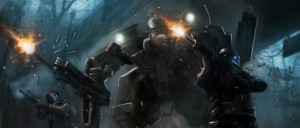 Black Light: Retribution is an online combat game played on sixteen settings, called 'maps', which include enclosed spaces, a helo deck, urban, and skyscrapers among others.  Single play is available only in practice and training modes.  There are six types of games available with objectives ranging from killing opponents, capturing opposing teams and territory, and getting tokens from opposing players killed.  A large selection of weapons, equipment and ammo are available, including rail guns, hard suits, and hyper reality visors.
5. Planetside 2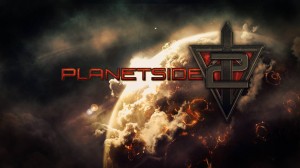 This game features a large scale battle for territory which takes place on the fictional continents of Auraxis.  The game is big enough to host up to 2,000 players per continent doing combat on foot or on a large selection of vehicles.  Skill and teamwork are emphasized as essential in eliminating opposing players and teams.  Players' experiences build up certifications and access to ammunition and supplies. An accumulation of certifications leads to new abilities and gear.  The gradual progression of each player's skills, abilities and gear make this game addicting.
6.
Dota

2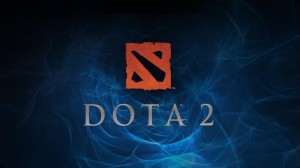 This is one of the most addicting online games.  Defense of the Ancients (Dota) 2 is a game played by two teams of five persons each.  Each team occupies territory with its own stronghold at opposite ends of a map.  Each stronghold contains a building called the 'Ancient' which the opposing team must destroy in order to win.  As in real country to country struggles, players get to control a 'Hero' character (remember David of Biblical fame?), as well as, collecting resources and equipment for fighting their war of domination – same concepts played in a fictional setting.
7. Star Wars: The Old Republic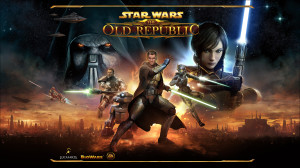 Who can forget the Star Wars Movies?  This new game makes use of the same plot, characters and settings in a massively multiplayer online version. Jedis supported by the 'Force' try to prop up the Republic in the face of the onslaught of Siths of every stripe. In the resulting mayhem come the game players who can choose one of the two sides and to play in one of eight different story lines available.  Action heats up across planets amid political strife that all boils down to a quest for power.
8. World Of Tanks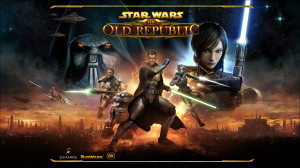 This is a team based MMO that includes a large selection of war machines from five different countries to choose from.  The player chooses an armored vehicle from 240 armored vehicles from the Soviet Union, Germany, Britain, France, China, Japan, and the United States.  The players are allowed to communicate with teammates, and operate and shoot his vehicle's weapons when placed on a random map.  There are five game modes to choose from including random battles, team-training battles, tank-company battles, team battle and clan battles.  Overall, this is a very fun game for the military-types.
9. Lord of the Rings Online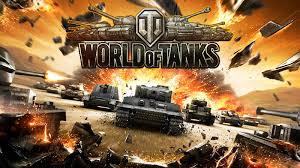 This is another MMORPG based on a highly successful book and movie series, 'The Lord of the Rings' and 'The Hobbit'.  The main storyline is offered as a series of "Books" further broken down into "Chapters." The player controls a character represented by an avatar that then wages battle with non-player computer-controlled characters (NPC's) in the game world.  Each of the NPC's present varying degrees of challenge that increases as the player gains experience.  People whose imaginations are tickled by the word 'magic', 'powers', and 'wizards' will experience heaven playing this game.
10. Candy Crush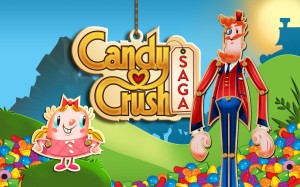 This game that comes with a Facebook account may seem to be a simple online game that is not really complicated. You just need to line up three candies of the same color to crush them, make special combinations of 4 or 5 candies to create special sweets and combine special sweets to activate special effects that crush more candies.  But the play levels introduce increasing levels of difficulty such as blocks, time bombs, chocolates which spread if not cleared, and many more.  So far this 'simple' game has hooked millions of Facebook users.
Whether you are a military enthusiast, a person who loves strategy games, or someone just looking to pass the time, you will find an exciting free online game on websites like Jojo.
Don't know which one to play first? The list above should help.