Gaming is a great big hobby now, and it isn't just for the few like it was a decade ago. Nowadays, everyone can play, and everyone should be welcome to try a few new titles that come out every so often. The main problem that arises with games is that with triple A titles budgets are usually harder to maintain because they cost a ton more than they should. Sure, there are the few indie titles you can try out for a pretty cheap price, but you also have to realize that there are tons more titles, which are free to play. These are the many free to play online games, which are of a great quality and will keep you happy for months to come.
10. Quake Live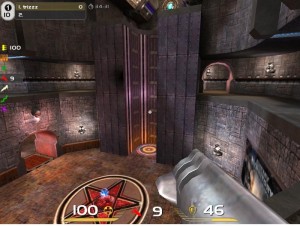 If you've never tried Quake then you've never really known the true First Person Shooter experience. There are no XP or levels to this game, no perks, no fancy upgrades, and surely no care packages. This is first person shooting at its most pure and visceral, which makes it an excellent free to play game. At the same time, you only need the browser to make this game work and ultimately, the game should impress you well enough.
9. Dark Orbit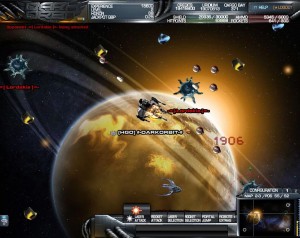 Do you want to try out the space mining game Eve online? Well, if you're serious about it, then you'd better have a huge bank account because a lot of the enhancements and ships are priced with real money tags and cost quite a bit for virtual ships. Dark Orbit, while not as expansive as Eve, still maintains a huge fan base and has a form of equality to it between players. There's no advantage when you pay money other than a few boosts to your level. Other than that, everything from the inventory to the ship wars is dictated by how well you play the game.
8. Runescape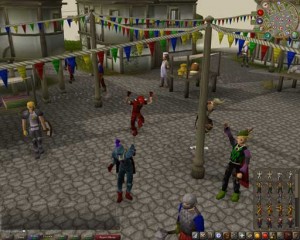 Old school RPGs are always a favorite for many gamers, which is why the best games are often old school role players. Runescape is so old school that many people still recognize the very name when it is mentioned. The game has a massive fan base which is a testament to how its popularity. Sure it doesn't have the prettiest graphics, but at the end of it, the game is still an addicting romp through a fantasy world.
7. The Godfather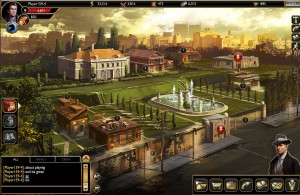 You know the key difference between this title and the very famous Mafia Wars? Well, in all truth, the Godfather is so much more entertaining in both fighting styles and quality. You see here is the game that spawned the whole idea of making families and building them up for your wars. Eventually, they can get so huge and you can take them in the wars between each faction. The mechanics are solid and the gamer base is fast growing to you should check it out while you still can.
6. League of Legends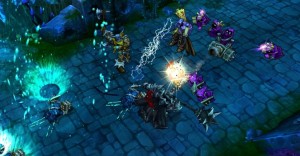 There as a point in time when the Warcraft 3 mod called DoTA got so much bigger than the title from here it sprung. Over the years though, the initial charm of the title started to fade, so eventually people started to look to newer titles. LoL is one great game, and even though it has the same idea as DOTA, it still remains a prime contender. The game boasts dozens of characters with unique skill sets and tons of different methods of leveling them up. If you like this sort of title, then you be sure to give this game a look.
5. Lord of the Rings Online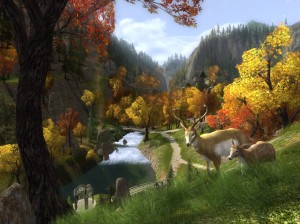 The fantasy epic was always going to be a prime contender for becoming a game, the thing here is that the few iterations that it has spun has always been a bit lacking. In the MMO, however, the beauty of the lore is enhanced with a pretty detailed leveling system. The quests keep on flowing, and characters will have that familiar feel about them if you've ever read the books or watched the movies. It's free as of now, so go ahead and try it out. You can also choose to spend a little more money to get better gear.
4. World Golf Tour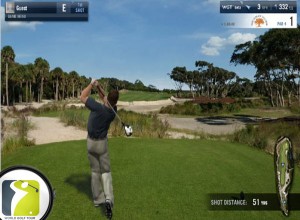 If you really aren't into the whole RPG gaming fix, and shooters don't fall into your tastes, then there are the rare sports games online. As the title suggests, this game focuses on Golf and the different mechanics of the game. Here, you can fight against another player online in your quest to get the highest possible score. It's worthy to note that this title is also a browser game.
3. Hawken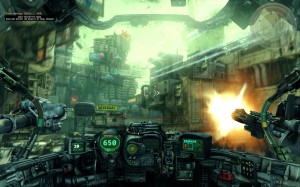 Eventually, the open beta for Mech Warrior Online will start. Eventually, it will also garner the love of old school fans as well as gain a few new members to the fray too. However, until that time comes, you can tied your taste for mecha action with the fast paced and gritty shooter called Hawken. The games has hundreds of different customization options and weapons, with which you can ravage the many levels available online.
2. Dungeon Fighter Online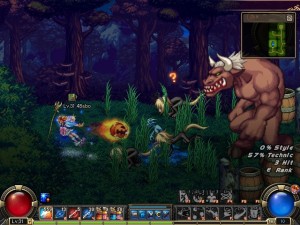 While this game is limited to the northern part of the Americas, if you have the time, this is one title you cannot pass up. The game is free, and at the same time, it has a unique fight system that combines side scrolling with high paced action. In this sense, it feels a lot like the old school 80's fighters and some of the early story modes in the Tekken series. Like most online games, there's also a lot of leveling involved in the game and each provides awesome new fight sets that are sure to dazzle you. Overall, this isn't a title you should miss.
1. World of Tanks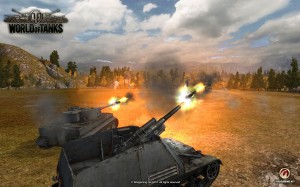 If there's one title that you should check out just to show off the quality of online gaming, it's this one. Boasting hundreds of different types of tanks with so many customizable options and an experience system that allows for users to keep playing for a new kind of meta-gaming reward, this title is guaranteed to keep any avid MMO player busy for hours. At the same time, the many different players allow a unique game each time you play. If you get enough, you can also start up a clan, or join one because the company that made this game hosts a large competition for users to play in each year. This should be considered the very pinnacle of free games on the Internet, so check it out while you can.