As fun as it may be staring at a wall all day, sometimes the best way to make a fun situation out of a boring one is to have a game. Of course, while you may only have a few minutes to enjoy a game, it's always a good idea to have one ready in the long run. This is why some of the best phones support gaming after all, and if you find yourself wanting a bit of fun before the work day begins, why not turn to some of the best titles on the mobile platform? After all, a few fun mobile game to play when bored can be just what the doctor ordered.
10. Agent Dash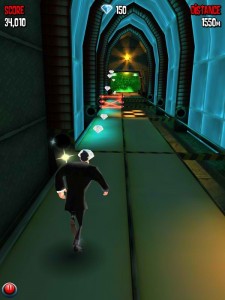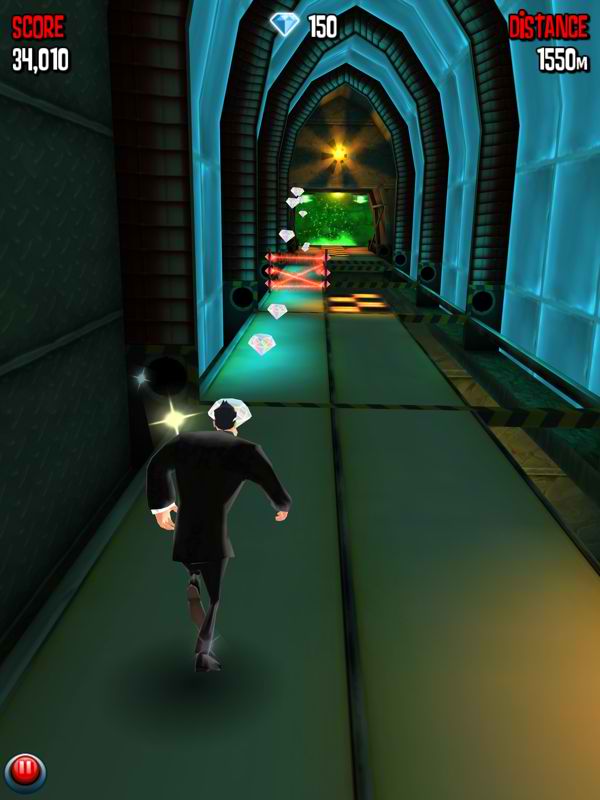 Okay, while Temple Run is a fun game, one can admit that sometimes it's more of a grinding experience. At the same time, the unforgiving difficulty can be off-putting to some gamers. Agent Dash really want to change this formula up for the better, and in its attempts to do so, a fresher gaming experience can be found.
9. Blazing Star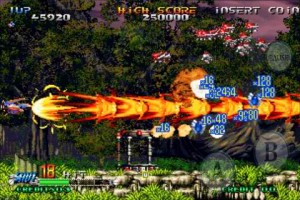 Possibly the most beautiful thing about mobile platforms is that they often bring back beloved originals. That means in the future, you can look forward to a lot of revivals and resurrections from the 32-bit age. Blazing Star is one of those resurrections and it's done in such a way that every piece of the old title is revived with loving detail. Even the hardcore difficulty remains largely the same.
8. Horn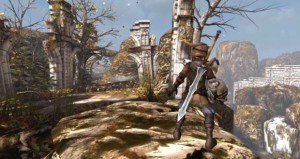 Ever since Infinity Blade came out, developers have been struggling to find the best way to make a hardcore game for a relatively casual market. Horn is a great example of what might be the next evolution in mobile gaming. Featuring fully-fleshed out worlds wherein you battle tons of enemies and explore for countless hours, Horn is undoubtedly a worthy addition to your game library.
7. Angry Birds: Star Wars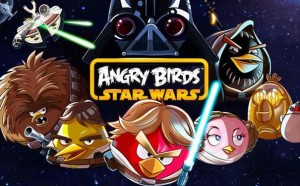 Okay, it's Angry Birds with a Star Wars aesthetic. At this point do you really need more of a description?
6. Arcane Legends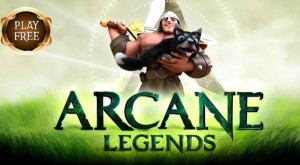 Do you want a mobile title with a lot more meat on the bone than what's already on offer? If so, turn to this title because it offers something totally new to the mobile game formula. It's a mini-MMO, and that in itself entails tons of hours of gameplay. Of course, this isn't the best game for bursting sessions, so download it at your own risk.
5. Rayman Jungle Run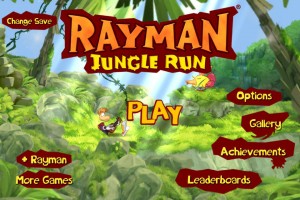 Endless runners are always fun, but admittedly, they are very formulaic. So, if you ever end up playing the same thing over and over and need a change, why not turn to this little shiny title? Rayman features a fully realized control system that really sets up the gameplay really well. The tight touch controls is what really makes this game a diamond among the coal.
4. Techno Trancer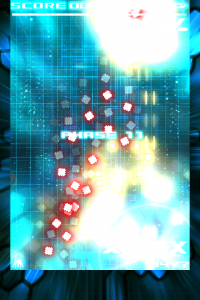 Techno music is not for everyone, and while you can find a lot of fun in the club, at the end of the night, you'll probably regret the general deafness you've gained. Techno Trancer uses the same kind of music that you might find in one of these nightclubs, but replaces glow stick with thousands of rounds all making a path straight to your ship. Needless to say, this game is impossible, but incredibly rewarding at the end of the day.
3. The Walking Dead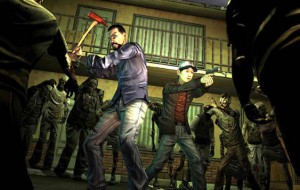 A masterpiece in terms of story telling, this game mixes simple point and click mechanics with an enthralling tale of surviving a world with zombies. The character development alone makes this game worth a look, and luckily, the title is being ported into the iOS system. Be forewarned though, you should get ready to bawl your eyes out when the game is finally finished.
2. The World Ends with You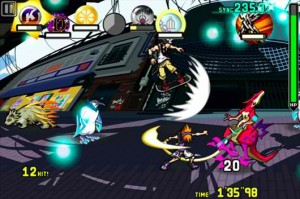 There's no one way to describe this title other than it's one of the most unique games to be re-released in recent memory. If this game does one thing right (and it does a lot of things right), it's that the title turns the JRPG genre on it's head and decides to tell a much different story than most other games. Couple that with some unique gameplay elements and you get a totally different game from most of the dross that comes out on the mobile.
1. Bastion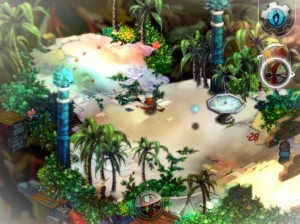 When a game features high octane combat, a leveling system for all your weapons, a world filled with intrigue and mystery, and a narrator that loves to dictate almost everything you do, you know it's a must buy. Bastion is a top down fighter where the main protagonist is trapped in his home town that has crumbled into nothing. It's now his task to find a way to fix all the woes of this world with the help of a mysterious old man.