There are a ton of MMOs available today, but at the same time if you like these sorts of games, you've probably played them and now want something new. Since the new year rolled around, you can expect that a ton of new titles have started springing up all over the place. In fact, more than a few will inevitably be the hits that are sure to attract thousands of people. However, there are a few ones that really stand out among the crowd. These MMO games like Maplestory are sure to get you going as they are only part of the very best that are supposed to show up this year.
10. WildStar
This game has been on a lot of people's radar for a long time now, and unfortunately, it wasn't released last year. However, with a promising premise and a slew of characters that jump right out of the pages of a space opera, this game is starting to look awesome. In the title, there are two main factions which war across the galaxy for dominance, and among them are different races with different specialties. The game actually feels like a brighter version of the television series Firefly, and that's a huge point in its favor because that was a charming series.
9. Game of Thrones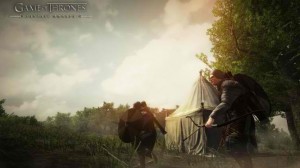 GoT is probably the darkest series of books to ever come out, but at the same time, it's starting to earn its place right next stuff like Dragon Lance, Dune and LotR. The browser based MMO seems a lot more promising than the first game to come out though, and since it is an MMO, you can expect a lot of players to have high hopes about this game, but a lot more remaining skeptical about the title. There are scant details about this game though, so keep your eye out on any news.
8. Blade and Soul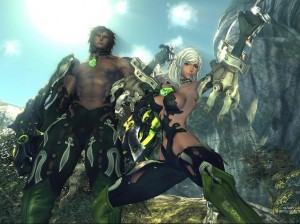 This title is a bit more unique because it takes a unique approach to the action in MMOs. Most of the game is centered on martial arts, with classes being flexible enough so that you won't be restricted to one race when making a your character. At the same time, the unique and huge world offers tons of opportunity to adventure, and many venues for fighting. The bad side about this game is that it has been in perpetual production for years now, and the western release date doesn't seem to be coming up any time soon.
7. Defiance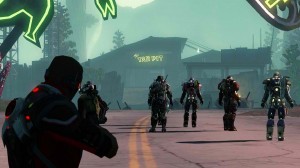 Yet another unique game that is pinned to come out this year, this title wants to take player participation to a new level. Defiance is going to released in parallel with the new SyFy series, and the story will be closely tied in with the game, and the players have the opportunity to change up the result of show if they do all the tasks right.
6. City of Steam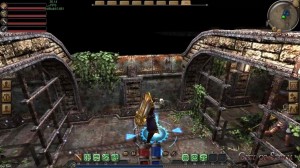 This is another one of those steam-punk titles that is supposed to blow the socks off of MMO lovers and newcomers alike. At the same time, the game is obviously influenced by titles like Diablo because the top down camera view and high octane action will keep you on your toes. You'll also be able to enjoy this game with a ton of other players, which is a bonus because that whole always online game mechanic in Diablo III sort of failed on launch.
5. ArcheAge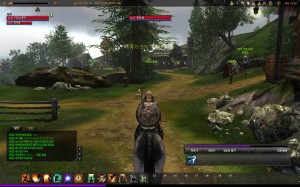 The fun thing about technology getting so advanced is that there is a lot of room for expansion in a lot of games. ArcheAge is one of those games that really wants to push the boundaries by adding an extra element of freedom into the mix. You see, you can have naval wars, which expands the idea of wars between clans. At the same time, you'll be paired with the freedom of flight, as the game also gives you races on gliders. Lastly, it's a sandbox title, so exploration becomes a must in the game.
4. World of Darkness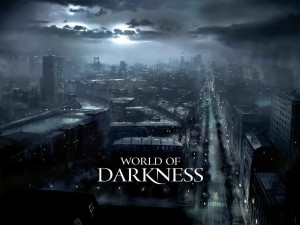 This title has been buzzing around the rumor mill for years now, however, development and concept art have finally popped up. The World of Darkness series has long been known to have some genuinely creepy ideas. At the same time, there have been games based in that world and they've grown quite a cult following. If you've ever played the tabletop game, then you might know a bit more about what the MMO might come out as.
3. Marvel Heroes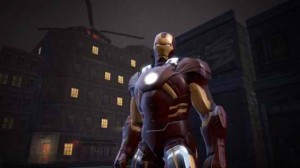 Ever since the release of Gotham City Imposters, there has been a slow but steady influx of MMOs based in the realm of the superheros. The thing about this game is that it doesn't subscribe to all the usual stuff you'd find from an MMO. It's not a Sandbox title and instead it concentrates on instance based combat and dungeon crawls. This is actually a nice twist when it comes to MMORPGs as you won't feel like you're playing another game, which has simply been given a palette swap to make it "feel" different.
2. Age of Wushu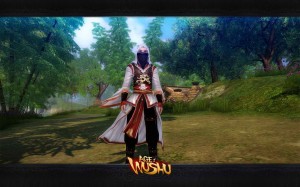 If there's one thing that is the most familiar when it comes to MMOs, it's that they have elaborate leveling systems. Even the revolutionary Guild Wars 2 still had to put in a simplistic leveling system in the form of weapons and advancing skills. Age of Wushu wants to change up this formula by removing the system altogether and replacing it with hardcore action. However, in place of the level-up system you are instead tasked with living in the world with the other players. That basically means you have to find an occupation, all the while proving your skill against the thousands of players who will test your Kung Fu.
1. Phantasy Star Online 2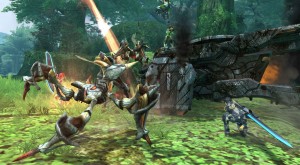 This game is iconic among all gaming culture, and it's not because it was one of those rare games on the Dreamcast that was awesome. No doubt, the game is probably one of the best MMORPGs to come out in the early 2000s, but the thing that caught people was that you could go online on your Dreamcast. Ever since then, there have been a multitude of sequels, but this should be the true successor of the original Phantasy Star Online.