Runescape is a big game. At the same time, it's old as the sun itself and so it has become sort of a trusted game when it comes to loyalty. The truth here is that thus game has been around for so long that it is basically synonymous with MMOs. However, as all things do, games age quite rapidly and so sometimes moving on is the best idea for when you need to find a better gaming experience. On the off chance that you need a refreshing game to try out, maybe it's time to look around for games like Runescape. It's time to retire your old character and finally build a whole new lore about your own little hero.
10. Knight Online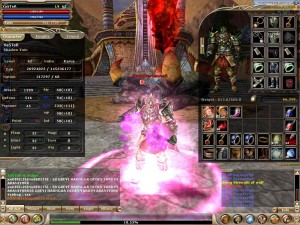 Being another free to play game, you can expect that some parts of this title aren't free. In this shiny little title of a game, you should know that most of the stuff in the store is expensive. However, if you look past some pretty pricey powerups, you get an awesome game in which you are dropped in a fight between two warring factions. At the same time, the game doesn't expect you to remain in one alliance, and you can flip into the other faction if the mood ever struck you.
9. Atlantica Online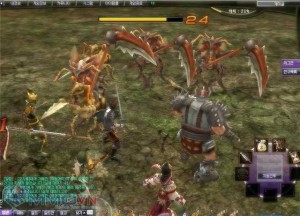 There's a lot of ways to make homages to famous game types. However, the most efficient and flattering was always imitation. Atlantica is an MMO that takes players back to when combat happened between turns, and strategy was a big part of each battle. It's sort of funny actually, because this game is unique because it follows an old school formula. So if you want a dose of the old school, just check this MMO out.
8. Curse of Backdraft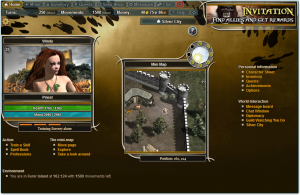 While it isn't the most visually striking game out there, CoB has some unique ideas that come into play through fancy quirks. For example, you can't play the game excessively, and it instead allows you 5 minutes out of the day to play. Within that small window, you are tasked with creating a strategy, fixing up your castle, and successfully pulling of these two factors to survive. All in all, the rush is what will keep you coming back.
7. Sherwood Dungeon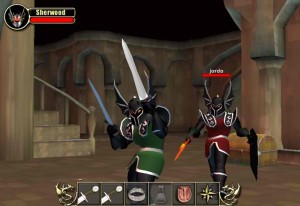 As the name would suggest, this game is more about dungeons than anything else. Of course, that doesn't mean you'll be roaming around these dark hell holes alone. Raiding the massive dungeons with a ton of friends is the sure hook to this game, and at the same time, the PVP systems is well done. Sherwood Dungeon, however, falters a bit when you realize that it really is a beginner MMO, being that there are very little punishments in the way of death.
6. Last Chaos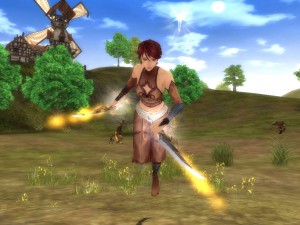 There's nothing bad about a solid game atmosphere, and that's a fact. This is why Last Chaos doesn't make it any higher on this list. Featuring a lot of gameplay modes and a ton of hours grinding, this game polishes the very elements that make MMOs what they are. At the same time, it isn't going to impress anyone in terms of lore or story telling, but it remains a great experience for those new to MMOs in general.
5. Dragon's Call: Sacred Wings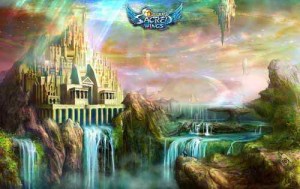 Possibly one of the best features of this game is that it allows players to level up even when they are not playing the game. Of course, some may see this as a means of cheating, but considering how hard the game can get, it's a pretty welcome change to the formula. The combat is solid and while it won't win any awards, it is still good. You can also fill your time up by joining in on the auctions and striving through your preferred job system.
4. Conquer Online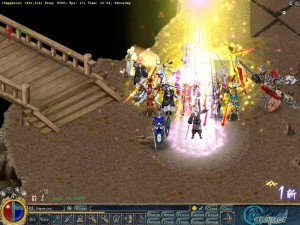 Do you like your games with a ton of action attached to them? Well, that's really your thing, than Conquer has all that you want. You see, instead of complicated quests or the deep immersion of picking a side job, all you have to concentrate on is perfecting your fighter. This is a very welcome change from most of the other MMOs online today.
3. Path of Exile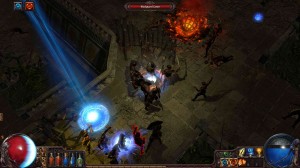 Yet another game that really puts an emphasis on combat, PoE is like playing an online version of Diablo III that isn't crap when it comes to internet connection. At the same time, the top down style makes it very reminiscent of older style RPGs. Overall, that little change makes the title very unique in most respects.
2. Cabal Online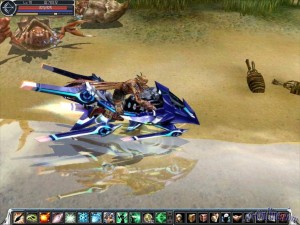 Okay, so while this game is a bit of a stretch, it's still one of the best F2P MMOs out there. The sci-fi style art, couple with over the top combat makes this a truly unique game.
1. World of Warcraft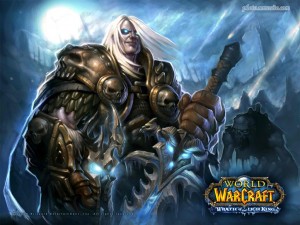 There's no game experience that really shows off how much MMOs have evolved more than WoW. It has some of the tightest gameplay and most fun combat ever made, and at the same time, nearly everyone can play the game. It doesn't have a titanic list of system requirements, and best of all it has content to last you thousands of hours.