Role playing games or RPG are popular to gamers. These games do not always have to be downloaded and installed. There are free and fun browser games under this category that you can play on the web. Here are some of the best ones that you should try.
10. Sonny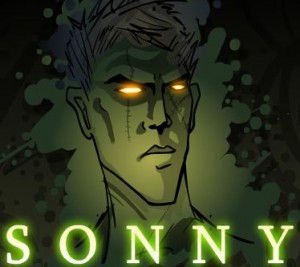 This is one of the online role playing games that are easy to play. It is turn base so you and your opponent will take turn for your moves. You need to strategize on the best actions to take and equipments to use to have a better chance of winning. There will be a walkthrough on the first part of Sonny so you can learn how to play the game fast. By winning the battles, you will move to the next level and earn money, which you can use for purchasing equipments or improving your stats to make your character stronger.
9. Chronicles of Avael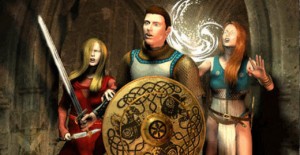 Play the role of Lev on the Chronicles of Avael. This is another RPG that you can play on your browser for free. Lev and his sister found a book, which led to the attack of his family. He didn't witness the whole fight but he knew that some people died. Someone hit him on the head, which made him lose his consciousness. When he woke up, he wanted to know what really happened. Find out who were the people who did the attack and why they were after the book?
8. Dragon Age Journeys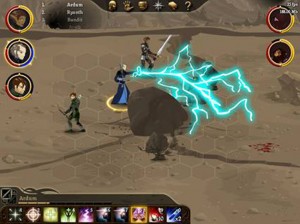 This is one of the best games that you can play on your browser. Dragon Age Journeys is divided into three chapters. Choose the character that you will use on the game. Each of these characters has their own strengths and skills. Fight against the evil enemies with two other allies. You will face different kinds of opponents along the way. There will also be various quests that you need to complete to level up and make your character stronger.
7. Yan Loong Legend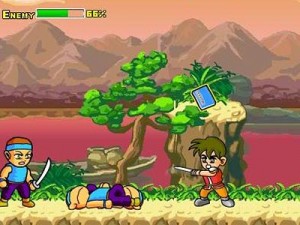 On the main game screen of Yan Loong Legend click Story to start playing. Select New Game and choose the difficulty level. Help Yan Loong bring peace back on earth by fighting the evil enemies. There are two control styles on the game. Click on Options to select your style. For the L-Style, the W, A, S and D keys will be used to go up, left, right and down. The I, J, K and L keys will be used for skill, attack, jump and extra attack. For the R-Style game, C,V, B and space keys will be used for skill, attack, jump and extra attack. The arrow keys will be used to go up, left, right and down.
6. Hero's Arms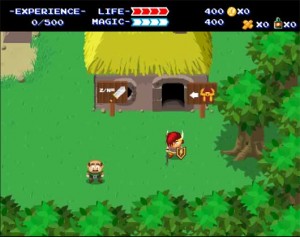 The graphics of this game is crisp, making it pleasing to the eye. Gordzak is a giant monster that makes explosions, which annoys the people. Because they were scared of him, no one dared to tell him to stop. But one day, a boy was passing by and laughed at the monster because of the spaghetti stain on his mouth. He told the boy to come to his palace so he can take him down on a game then went home. Click the Start button on the main menu of Hero's Arms to begin playing. Click Create Player and enter your name and start your journey to Gordzak's palace. This will not be an easy journey as various creatures will prevent you from reaching your destination. To move right, left, up or down, you may use the arrow keys or W, A, S and D keys. Press N or Z for the attack, M or X for magical attack and the space bar to check on your inventory.
5. Mystic Circle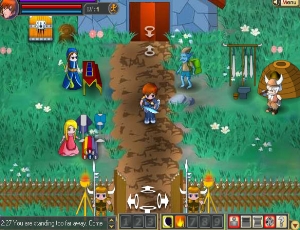 The fantastic design of Mystic Circle will make you feel more excited playing it. Your goal is to find the 7 pieces of a magic mirror that was broken, as this is the only way that you can leave the island. Fight enemies and level up. Upgrade your character and get more powerful tools and equipments to help complete your goal. Finish the objectives that will be given to you throughout the game. There are two characters to choose from. You may choose Keith the rookie knight or Natalie the rookie assassin. These characters have their own strengths. Increase their attack, speed and defense as you move on the game.
4. Caravaneer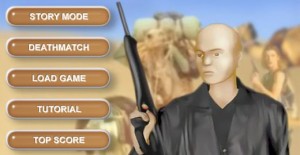 Caravaneer is another game that you can play on your web browser for free. Because of global warming, natural disaster started and took away lives, shelter and foods. Survivors found ways on how to adapt to their present condition to continue living. You are one of these people. Select your character and statistics. Your stats will play a big role in the game so make sure to set it wisely. On the main game menu, there are various options that you can choose from. Click tutorial to learn the basic game play. Choose the Story Mode to start playing the game. Play the role of a merchant trying to make it through the new world. Like the beginning of times, it's all back to basics. You need to strategize and think carefully of your every decision. Purchase items that are cheaper and sell them where they are purchased for a higher price. This game will not only test your survival skills but your management and marketing skills as well.
3. Dutamasa Battle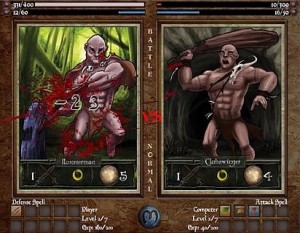 Dutamasa Battle is a turn base role playing game that you can play on the web. Enter your name on the main game screen and click enter. Defeat the evil enemies by building a strong team of warriors. There are 22 characters to choose from, each having their own spells. The card of each character will tell you its life and power, performance, attack, Turanggamasa level and defense. Choose which of the 30 spells you would like to use on your characters. Training can be given to your characters to increase their strengths to help them win their battles.
2. Monster's Den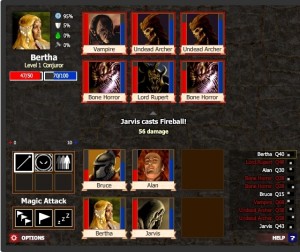 Like Dutamasa Battle, Monster's Den is a role playing game that is also turn base. You and your opponent will take turn on your action. You have the option to attack, heal or make a character retreat. Choose the characters that you want to use. Increase their statistics by winning the battles.
1. Arcuz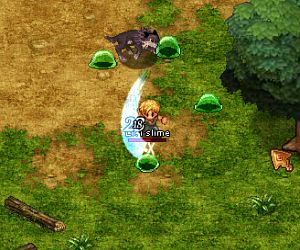 In Arcuz, you will play the role of an adventurer that will help a village, which is being mysteriously attacked by wild animals. There are various achievements to complete. Entering the 4 Arenas will let you kill as many monsters as you can and compete for the high score. However, you need to be at least level 8 in order to join. But you can always start a new game and begin your adventure. Click the new game option to start the game. You will meet Mayor Wayne at the start of the game and you will be given a walkthrough on how it is played. Fight the evil monsters and save the village of Arcuz.