Do you enjoy the mystery and intrigue involved in figuring out the solutions to puzzles or mazes and escaping rooms? 
The Japanese-inspired escape-the-room genre is quickly gaining popularity with Android based gamers, and we've assembled this list of the top ten choices out there to help you join in the fun.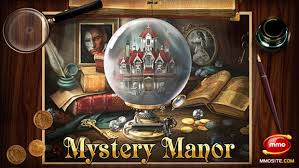 The lives of the Manor's inhabitants have been shattered by a mysterious event that has seen the disappearance of their master, Mister X.
Mystery Manor sees you embark on a perpetual quest to locate objects, solve puzzles, question residents and avoid ghouls to progress through the endless trail of rooms.
The game will quite literally provide limitless hours of entertainment, as there is no final conclusion. What's more, it's easy to pick up and get the hang of, boasts great graphics and is completely free!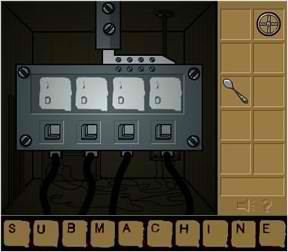 This series of games sees you embark on a variety of different escape / intrusion based quests. Sometimes you're trying to get into a room, in others you must escape, but whichever challenge you choose to take on you'll have to use all your cunning to navigate the various labyrinths and beat the puzzles.
The series features a multitude of different levels, all beautifully drawn and adorned with plenty of objects, each of which will at some point require your attention.
The Neutral series of escape games also sees you embark on a variety of different challenges aimed at helping you escape from a number of differently crafted levels.
The games rank from easiest to hardest according to their star ratings, and word is that there are new ones on the way. Again, the graphics here are top notch, and the handy in game saving option ensures that when you do finally have to drag yourself away from the game, you can pick up where you left off later.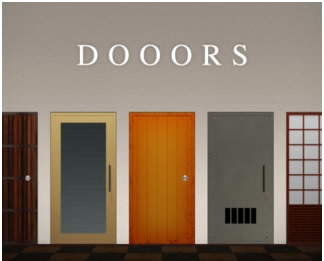 Again, DOOORS conforms to the simple formula of inspecting your environment to discover clues that might help you escape the room. What it adds though is a function whereby performing certain actions with your phone (such as tilting or shaking) will enable you to interact with objects in a different way – which could be the key to success.
This twist adds a pinch of imagination and innovation to the genre, and makes for good entertainment.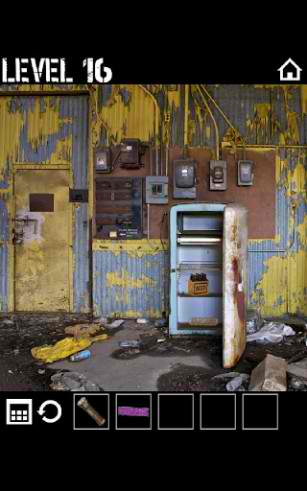 In Factory96, you must escape the rooms by discovering the three digit code needed to unlock the door. Clues are hidden in and amongst the various objects littered around you, some of which can be picked up and saved for future use. A real test of your observation and logical reasoning skills.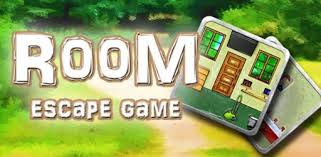 Simple, quick and fun despite its rather unimaginative name, Room escape sees you figure your way out of a series of rooms and eventually escape the house.
There are plenty of objects / tools to interact with and the cartoonish graphics coupled with the intuitive user interface mean this is an enjoyable game for all ages.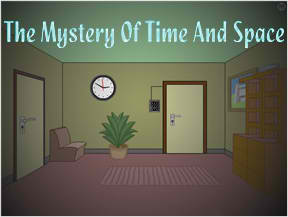 Mystery of Time and Space, or MOTAS as it is abbreviated to in-game, is possibly the most extensive escape-the-room game you are likely to find for your Android.
There are 13 puzzles to solve, and thankfully you can save your progress along the way. There's also an integrated Java chat client aimed at helping adventurers who feel they need a little help along the way.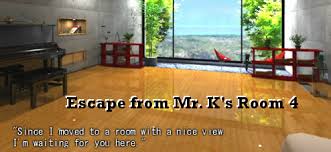 Mr. K has arranged a series of challenges and obstacles aimed at preventing your escape from the room. You'll encounter a host of wacky features in one of the more outlandish escape-the-room games you're likely to find, including hippos, piano music, "dapper birds", and the mysterious "Happy Coin".
Just remember to select English before you play, the game is challenging enough without having to learn Japanese!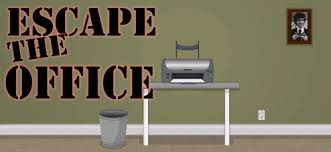 More suited to those on a coffee break and hoping to live out a quick fantasy of escaping the drudgery of their workplace, Escape the Office is short, intuitive and amusing.
It might not be the most challenging of games out there, but it's certainly entertaining and if you're not looking to sink hours into solving complex puzzles, this is probably the game for you.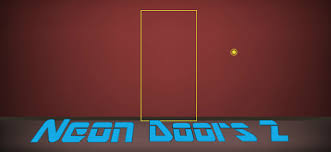 Not a fan of complex problem solving of simply hunting down the objects necessary to escape your environment of choice? No worries – Neon Doors 2 focuses much more on visually abstract puzzles, on completion of which you escape through a door which leads to…you guessed it – another door.
This is a slightly different take on the genre, and a welcome break for tired brains.
Your Turn
Try them all and let us know what you think by leaving a comment below!