Do you enjoy examining clues and solving puzzles?
Do you have an inquisitive mind and an urge to uncover secrets, regardless of the consequences?
If so, Murder Mystery games are probably just the sort of thing you'd enjoy, so switch off the lights, grab that torch and get under the covers playing through some of these top priority cases!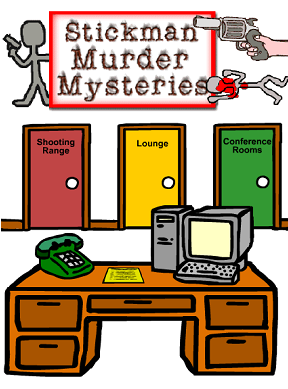 Perfect for junior detectives looking to prove their worth on the crime investigation scene, Stickman Murder Mystery offers a simplistic, intuitive and yet engaging challenge.
The built-in walkthrough guides you through the framework of the game, but still affords a good deal of choice about the manner in which you go about finding your murderer. Admittedly quite crudely drawn, the game is still good fun for younger players who do not place a great deal of emphasis on graphics. Theatrical music adds to the cartoonish suspense and foreboding.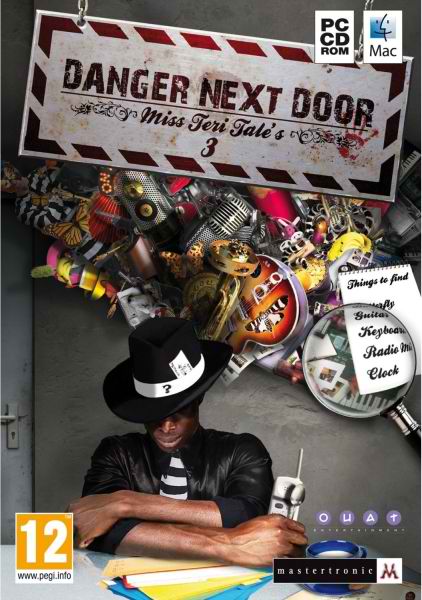 A slightly more difficult challenge, Danger Next Door sees you work your way through a murder case arising shortly after a party thrown by a resident new to the area. Cut scenes fill any gaps in the narrative, whilst most of your time is spent perusing clues and objects in various rooms / environments.
The left hand sidebar denotes objects of interest you must find and examine, and a hint option is available if you get stuck. Some clues are pretty well hidden, others can only be accessed by solving logical puzzles using tools you've already picked up. This game will require serious thought at points, and it's nice to see a female protagonist for once.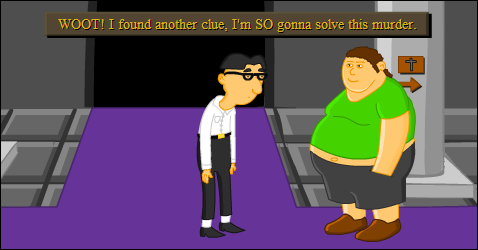 More of a challenge for those seeking a serious puzzle requiring a pragmatic, measured approach. Don't let the cartoonish graphics fool you, this game isn't mere child's play.
You progress through the game by escaping a prison cell, after awakening with cloudy yet ominous memories of having your pants pulled down and someone standing behind you (yikes!).
The command panel at the bottom of the screen allows you to choose which action(s) you wish to perform. You then apply it to various objects in the room(s) in a bid to escape and solve the mystery. You can save and quit if you can't devote enough time to completing the game in one sitting, and if you're so inclined you can read the comments of other users below to find help / hints.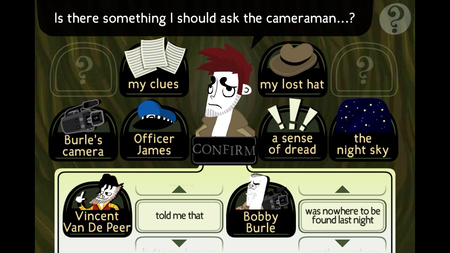 With more of an emphasis on the role playing side of things, detective Grimoire sees you take on an investigation into a murder at a fairground.
You must utilise the extensive inventory of tools, profiles and clues to find the culprit before the fairground owner is forced to close everything down. A decent but by no means daunting level of difficulty combined with anime-like graphics bring this tale to life and provide an engaging murder mystery experience.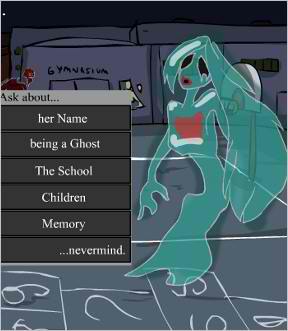 The Dead Case is a humorous / tongue in cheek look at the Murder Mystery genre. Even the name is a play on words: you take on the role of a ghost and investigate the circumstances of your own death.
The controls are not particularly intuitive but once you get the hang of things, you can navigate between a range of environments (including the underworld) and play havoc with the living as you see fit.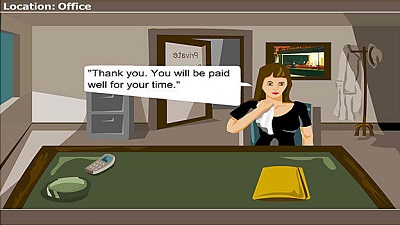 Again, the clue is in the name here. You are charged with finding the killer of a woman who is popularly believed to have committed suicide. Her sister is the only one who doesn't believe the initial police report, and comes to you looking for help.
Like most of the games listed in this article, you examine a range of buildings, environments, witnesses and clues around the town of Sleazerville in a bid to find the culprit. The twist, however, comes in the fact that you don't have time to fully absorb all of the information thrown your way, and you must skim-read / scan clues quickly before moving onto the next.
You can set the difficulty to slow, medium or fast, and also switch of the time limit function entirely (although this somewhat negates the game's primary distinguishing feature).
Your Turn
Find what you were looking for detective? Let us know what you thought of these games by leaving a comment below.