There are songs written and sung about online gamers trading real love for endless hours of chasing virtual monsters in fantastical worlds. This rather bothersome development in the constantly evolving world of online gaming had prompted many avid gamers to stop and think and re-examine their priorities. Since gaming seems to be a necessity for certain personality types, it is still possible to keep engaging in some of the best web browser based games without having to spend less time (or forget set dates) with that special someone in your life.
There are games that pique the interest but does not really require an very high level of commitment so much so that the gamer forgets that there is a real world out there and that he or she is required to actively participate in it. Here are two handfuls of browser games that you can play while taking a breather from paperwork. A word of warning, though. Once caught, your boss can still give you a demerit if you are blatantly violating office policy. But, if you exercise discretion, these are potentially fun, entertaining, and 100% diverting.
10. RuneScape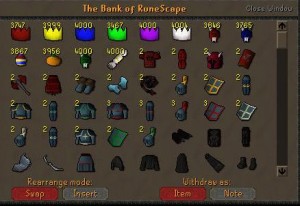 Since RuneScape is listed in the Guiness Book of World Records as the most popular massively multiplayer online role-playing game, you might as well join the bandwagon and try it out if you haven't yet. You get to act like someone you're not in real life, wield weapons and wear clothes you'll never find in the mall, and you get to interact without the pressure of having to respond immediately. Sounds like a good enough escape.
9. OGame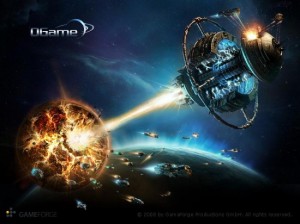 If the four corners of your cubicle have lost all semblance of interest to you, then it is probably time to expand your horizons and blast some wicked civilizations to oblivion. This would appeal to you if you're less the literally inclined (what, no background story?) and more the the technical type, and if you care about the littlest details about each and every ship in your defensive armada because you get all that.
8. Earth Eternal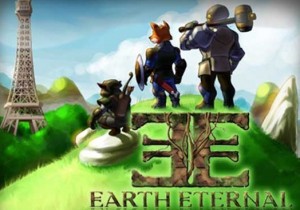 Now, this one could be a little too complicated to play just to pass the time at the office mainly because it is complex enough to be potentially addicting. Earth Eternal is a very successful remix of the fantasy MMO genre and it is also a mash-up of fiction, legend, myth and reality. You can be a Knight, Rogue, Mage and Druid, and you don't even have to be human in the first place. Very promising, and bears staying away from if you don't want to miss another date with that special someone.
7. ORANGEfps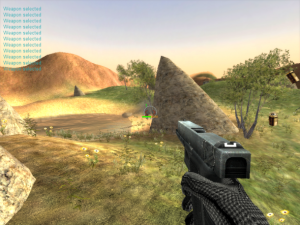 This game is quite an achievement for a one-man development team. That is probably why the shooter is provided many challenging encounters as a solo gun as well. Shooter games can actually be an outlet of some minor work-related frustration. It's a good thing that it's free, fast and available on your browser whenever you need it.
6. Infectonator

You can play this one on a desktop or laptop and even on your mobile phone. This is not free on your mobile ($0.99), though. It is quite interesting enough with just the zombie theme, but with contagion, assasination and global travel thrown in for good measure, this game will certainly add a thrill factor to your mundane daily routine.
5. Pirate Storm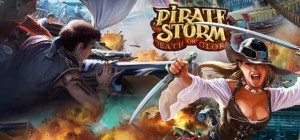 What gamer could resist an MMO pirate game? There are enough pirates to fight off, and there's still the deep blue fathomless ocean with unnamed monsters to make this game as diverting as the others on the list. By the way, you don't need to wear an eyepatch to feel as though you are a real pirate.
4. Steambirds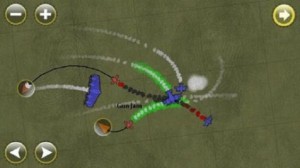 And when is shooting down the enemy not a promising prospect for gamers? There are only 20 missions to complete so this does not put you at risk for being caught right-handed trying to get at the enemy planes while your tasklisk for the day goes stale.
3. Rise to Fame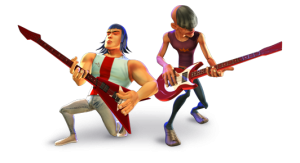 This could be the break you are looking for: rockstar heaven and limitless guitar smashing. The Rise to Fame OST is already available for iTunes for download and you can play this game wherever you are because this is available for download on your smartphone.
2. Crush the Castle

If you've always dreamed of becoming a siege engineer when you grow up but never had the chance, here's your chance to lay siege and cheer inwardly as the keep falls. No matter gun-loving people say, there's no weapon like a well-armed catapult that launches projectiles and fiery bombs at the click of a mouse. And the best thing about this game is that you can take your time with it and there will always be room for advancement.
1. Desktop Tower Defense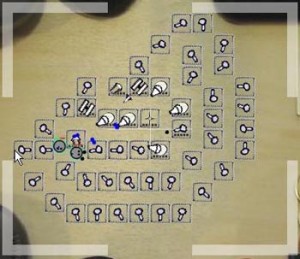 The latests Version 1.2 has many new stuff that the avid fan is sure to get excited about: new modes and challenges, new layout, new Bash tower to make that maze even more awesome. When it comes to killing time, Desktop Tower Defense is unparalleled. And though many critics bash the mindlessness of the game, they ought to think that criticism through because this is actually a game of strategy—but you can take all the time in the world with the strategizing.