Hiro Mashima Fairy Tail may well be the most globally known manga series. Since its inception as a serial in 2006, it has become accessible in print to English speaking fans. And before the recent movie that brought Lucy Heartfilia's adventures to mainstream pop culture, the Fairy Tail universe also exists as three original video animations and countless fairy tail games.
One of these days they ought to make another Fairy Tail movie with a mash-up of ideas gleaned from the games available for free or for a few dollars' worth. The games have spawned some pretty interesting permutations. Here are some of the more prominent ones.
10. Fairy Tail Fighting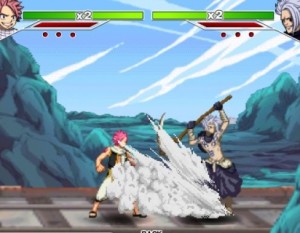 This very straightforward online game was developed by freegameswow. So far, there are 94% thumbs up and 6% thumbs down from the roster of individuals who played the game for free. We totally understand the thumbs up because there's some really great fighting going on and some very villainous demons. As for the very few thumbs down, they didn't exactly say why they didn't like it.
9. Fairy Tail Card Game- Deviant Art Project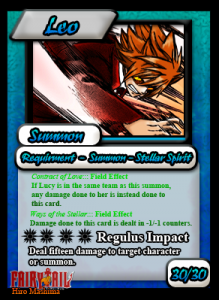 This talented individual made a deck of cards for a Fairy Tale card game he created. This school project cum Dragon Con entry already got a couple of people started in the manga after playing the game. How cool is that?
8. Fairy Tails vs One Piece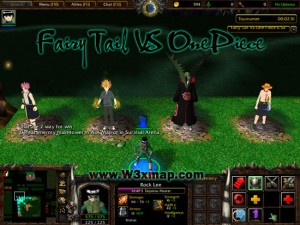 More than anything, this is a rivalry of plots and fanbase. Fairies (nay, witches and warlocks) vs. Pirates. A multi-dimentional plot vs. One solid plot. Manga vs. Manga. Who wins depends on which anime you follow.
7. Fairy Tails Mobile Game?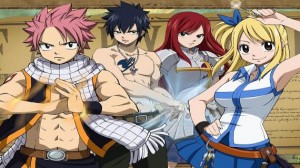 The question is, did they or didn't they? Two years ago, anticipation was high for a Fairy Tail mobile game that was supposed to be developed by Square Enix. There is always a demand for the next new Fairy Tail installment—whether manga, video, or movie. How about the next big online game?
6. Fairy Tail Gekitotsu! Kardia Daideidou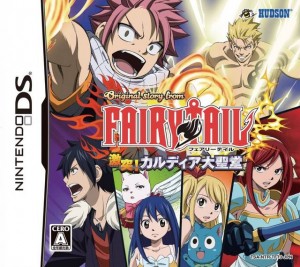 Developed by Hudson Soft. Fairy Tail – Gekitotsu! Kardia Daiseidou is a video game that is intended for the Nintendo DS. Its coverage included stories on the Fighting Festival Arc to the Oracion Seis Arc. You ought to be a fan to appreciate the significance of the storyline immortalized in this particular game. But even if you are not and you just like a good (virtual) fight, the this game is for you because this game will let you unleash your inner kungfu.
5. Fairy Tails Portable Guild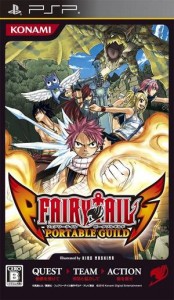 Once you are in the Guild you've dedicated your whole existence to completing missons. Wizards don't need to be warned where they will be sent next but for sure it's one great adventure after another. Beware of huge monstrosities and make sure prepared for all the surprises that may come.
4. Fairy Tail Portable Guild 2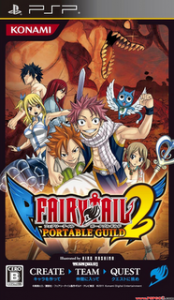 Launched a few years after Fairy Tail Portable Guild 1, this action game+ RPG allows for avatar customization. This plays on PSP and is available only in the Japanese language.
3. Fairy Tail- Zelef Kakuse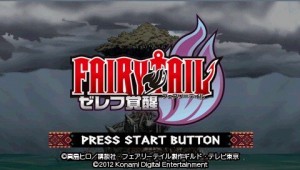 This game for PSP just released this year is another action-adventure packed game published by Konami.
2. Fairy Tail Mobile Jigsaw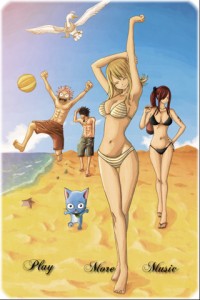 This mobile jigsaw puzzle game from Black Box Studio was released in 2011 and works for iOS 3.0 mobile devices. There are a total of 64 stages to this game and three levels of difficulty. There's no fighting whatsoever, and if there are, these are probably just captures of battles fought and won.
1. Fairy Tails for iPad and iPhone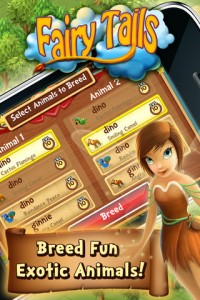 So where are the fight sequences with demons and nemesis of similar sorts? This game from TiniDreamStudios is a sort of tribute to the "fairy" side of Fairy Tail for a change since it is all about breeding animals (monkey, flamingo, kangaroo, etc.) and tending to entire forests. Not trees, but forests and entire habitats for the animals. Taking care of the exotic fauna has great rewards. They show off antics that make you laugh, and they lead you to other animals more exotic than they are (Unicorns? Griffins? Dragons perhaps?). This game is especially formulated for the iPad, iPod3 and iPhone 3 and an iOS 4.0 at the least. And the best thing is it's free and does not come with adverts.