Living life in the big city seems to be wonderful and exciting especially if you are currently living in the suburbs where life tends to lack action. If you wish to experience how it is like to be living in the city, then now you make that happen without having to do it literally. By simply checking out these Big City Adventure games, you will be greatly enticed to book your flight to another huge city in your country of elsewhere.
What's great about these types of adventure games is the fact that they actually live up to what they are called. Since this game is all about adventure, that's exactly what you will be experiencing. Let's take a look at the top 10 adventure games you ought to download and enjoy while you're in the "big city".
10. Big City Adventure Sydney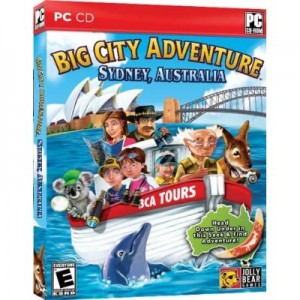 This adventure game takes you to the heart of Sydney where several different items are kept hidden. What you need to do is to basically search for these items as fast as you can. What makes this game exciting is the fact that it gives you an accurate and virtual view of selects parts of Sydney so if you haven't been to this place, then this just might be a good start. After you complete and succeed in your mission, who knows someday you just might get the chance to actually go to this wonderful city.
9. Big City Adventure San Francisco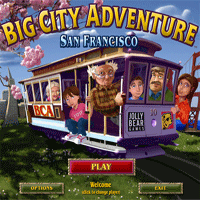 Big City Adventure San Francisco is of course closer to the hearts of Americans or people who also wish to go to this city. San Francisco is known to be a wonderful paradise and that's exactly what you'll realize the minute you play this game. What's more, this game seem to never end because if you want to play it again and again, you can do so while searching for new and different items every single time.
8. Big City Adventure London Classic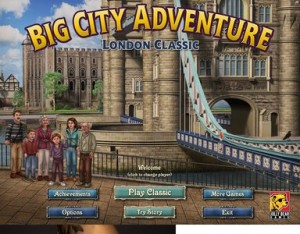 This version of the Big City game takes you to the most famous landmarks in London. Here you will also be required to search for many different items and since the items you will be searching for are related to London, not only will you learn about this city's history and culture, you will also be intrigued as to what else is offered in this place. Make sure to drop by when you can because London is truly a one-of-a-kind destination.
7. Big City Adventure London Deluxe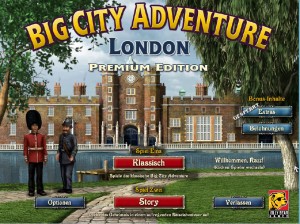 This time around, travel with your entire family to London and simply experience a different kind of adventure while you're there. In this game's deluxe version, not only will you be required to search for different items you will also enjoy a thrilling and exciting element of surprise and mystery that can turn your escapades to adventures like no other. Each family member now has their own mission so make sure to focus on yours first and help them out later on.
6. Big City Adventure Vancouver Deluxe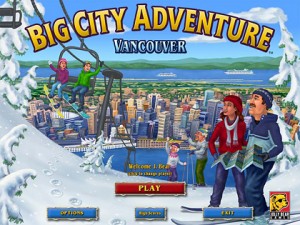 If you have been dying to go to the winter games' host city, then there's absolutely no reason for you to miss Vancouver. Even if you haven't been to this city physically, don't worry because this adventure game can take you there now. This wonderful game can excite you because everything that you will be searching for there is focused on Vancouver or anything that is reminiscent of this city.
5. Big City Adventure New York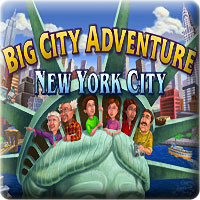 "In New York, concrete jungle where dreams are made of…" goes the infamous Empire State of Mind song. Yup, that's exactly what New York has to offer and more. In this game, searching for intriguing items in the Big Apple has never been this fun and exciting. While you're in the city, make sure to drop by the most famous landmarks like the Central Park and Times Square.
4. Big City Adventure Sydney Deluxe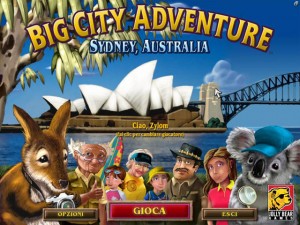 Take your Sydney adventure to the next level with this game that gives you access not only to more hidden items to search for but also new and exciting landmarks not included in the classic version.
3. Double Pack Big City Adventure Deluxe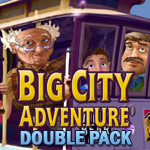 If you have been addicted to solving mysteries and finding objects in the series of Big City Adventure games that you have, why not level up the experience by trying out this double pack version where you can have a combination of two cities of your choice but that are already pre-packaged. Go for the Vancouver and New York combination if you don't want to settle for anything less than a truly extraordinary trip to the city.
2. Double Pack Big City Adventure Sydney San Francisco Deluxe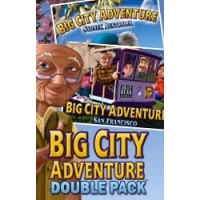 On the other hand, if you wish to enjoy an exciting and memorable searching trip to these two cities: Sydney and San Francisco, then this Double Pack adventure game is your best choice. What's great about this pack is that it takes you to all the famous landmarks in both cities and allows you to enjoy the experience as though it were really happening in real life.
1. Big City Adventure Super Pack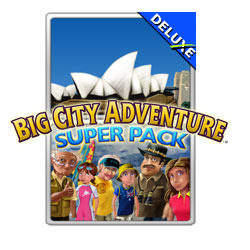 Why but in two's or singles when you can buy an entire set of five exciting Big City Adventure games? This whole set takes you to five different cities in just a single purchase and it's all up to you to decide which city's mission would you like to attend to first.
It's important to know though that these adventure games can only be played once downloaded and you are required to pay a certain fee. This should not be a problem though because when you pay for the game, you are guaranteed a full version and a single purchase is all that is required of you. Not to mention, this game does not even cost that much and is truly worth your money.