Racing games are always fun, but as you may know, the latest in the trends often tread in deeper waters. Between the new styles of rendering, and the massive amount of resources they suck, some games are simply inaccessible to those with no cash for consoles or high end PCs. That does not mean you can't play a decent game though, because there are tons of free titles online. At the same time, you can also choose from a variety of different genres, but for the sake of this article, here are the top ten titles which are similar to the Snow Plow games.
10. Commie Crusher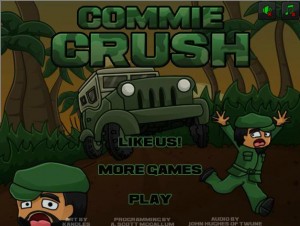 Even when Communism is almost extinguished in the world, there are a lot of people who still hold a bit of a grudge when it comes to the reds. After all, after the Nazis fell, a new enemy had to take their place. However, that's all irrelevant, and if you want to take you turn destroying the communist threat, then it's time you try Commie Crusher. Basically all you have to do crush the enemy, all the while surviving a constant onslaught of fighters. Upgrades are available, making this game a bit deeper than other car games.
9. Made in Mafia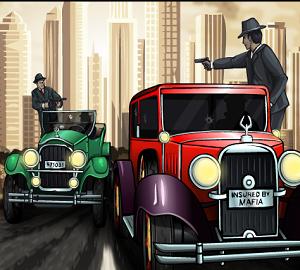 The gangster age really holds a lot of influences in today's society, and if you don't believe that, just look at how many movies are based off their antics. It's no wonder that eventually, games would start to follow their lead. Made in Mafia isn't the most sophisticated game out there, but with polished visuals and decently tuned control system, this drive shooters ends up being pretty fun. Your task, as a new comer to the family, is to go out and commit crimes with your mafia family.
8. Notebook Wars 3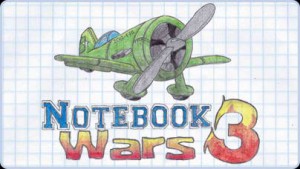 Okay, while this isn't necessarily a car title, it still uses transportation in the form of a plane. At the same time, it manages to capture the awesome and frantic gameplay you would expect from older titles like Rapter or Galaga, and that scores massive points in its favor. The game is also pretty cute, since the whole thing takes place in a very cartoon-y world where you have to take down other flyers.
7. Shopping Cart Hero 3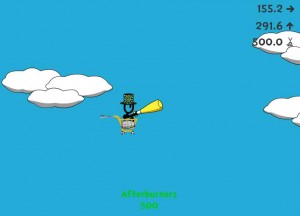 Not all traveling games in flash have cars (one of the list items involves a toilet) and when you subtract the motor vehicle, sometimes you get something much more fun. This is precisely the point of Shopping Cart Hero, as you are tasked with traveling through a variety of badly drawn environments. On the way to your objective, you're going to have to garner a ton of points while cutting through the air like one of Jackass movies. It's all good and fun, so you should try it out.
6. Earn to Die 2012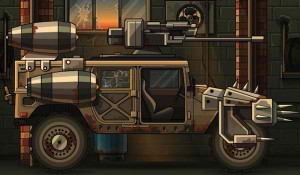 As of late, zombies have basically been in every possible genre ever. They've been in comedies, action films, horrors, dramas, and romance (Warm Bodies), so when is the zombie trope finally going die? Well, since it doesn't seem like the horde is going to leave any time soon, maybe it's time to crush them with your giant school bus. Earn to Die 2012 pits you against the zombies, as you crush and obliterate them while trying to avoid as many obstacles as you can. On top of that, you can upgrade your vehicle so that zombie slaying is easier.
5. Shark Attack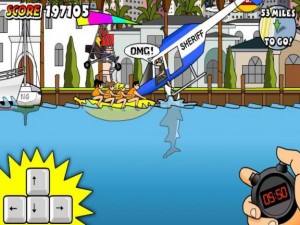 Okay, once again, traveling games don't have to be about motor vehicles, and nothing illustrates this better than Shark Attack. The premise is basically none-sense, but it helps to stick together the whole reason why an angry shark is attacking choppers and boats. There's even game in the series that shoots you into the medieval ages in order to save the world from a demonic Dragon. The game is highly addictive, but playing through the titles is relatively easy as there are only a few controls.
4. Rock of Ages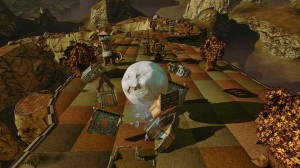 While this game isn't necessarily free, it's one of the funniest endless rollers to ever come out. You could say that the humor in this game is for different tastes, but even then, you'd be hard pressed not to laugh at these tiny winks at absurdity. Featuring an unhinged type of humor that mirrors Monty Python itself, the game is blisteringly fast in terms of humor and gameplay. Altogether, the game works, and crushing stuff as a perpetually rolling rock is really fun, so fun that it'll be worth the few dollars you spend on it.
3. Run Ninja Run 2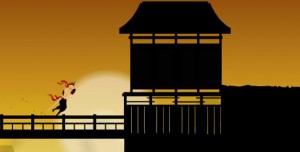 Ah, here's a title that really brings those animes to life when it comes to gameplay. When you see that sole ninja taking out 300 armed guards while escaping it probably brings a feeling of awesome. This is basically what Run Ninja Run 2 tries to show off, as your task is to escape the clutches of another, more evil clan. Overall, the gameplay is pretty tight for a flash game, and most of the time the game feels like runner version of Castlevania, in terms of combat anyway.
2. Killing Road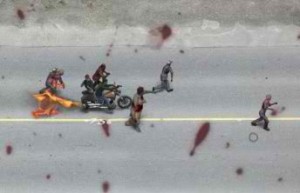 Okay, so there are at least two other car games here that feature zombies and crushing them, but before you dismiss this game altogether, remember that this one is in 3D, which is pretty awesome. For a flash 3D game, this title was well though out and designed. Other than that, expect the same cues you would from the previous two zombie car games.
1. Rocket Toilet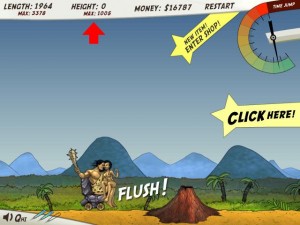 A lot of people will wonder why this game is on the top spot of this list. Well, in all honesty, potty humor. While this title does borrow shamelessly from other launcher titles, it's still one of the best there is. You basically shoot through the air in order to cross time and space itself, and all the while you're on a toilet. The nicer touch is that when you breach each time period, the environments and characters change. It's like watching a history of toilets.