MMOs players compose a big chunk of the gaming population, and there's no doubt about that. At the same time, the only players that rival their amount of time spent playing games are composed of the online shooter crowd. Even then, there are still millions of MMO players active at any one time, usually occupying countless different game worlds too. Of course, MMOs can also lose their charm after a long time, so when MMO player start looking around for fun online games for free, they usually look to the future. That's a brilliant idea, as there are always new games coming out each year, and here are the most anticipated titles coming this year.
10. Neverwinter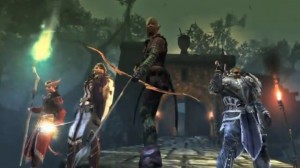 Ever since the single player experience swept gamers off their feet, there's always been a buzz about when this title would finally come out. Lo and behold, after years of rumours, real screenshots have finally appeared, indicating that this game is finally going to show up on shelves. Boasting the old school dungeons and dragons system of gameplay, this title is sure to appeal to the most hardcore RPG fans out there.
9. Wildstar Online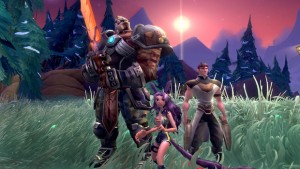 Firefly is considered one of the best cult classic sci-fi series to have ever been aired. Unfortunately for hardcore fans, the series was cancelled mid season, but a movie was made to finally close all the plot holes. That whole genre has become huge, and a ton of old fans have been trying to get Joss Whedon to revisit the series. Wildstar Online gives off that familiar Firefly vibe, as it is about a ragtag batch of "exiles" taking on the massive Dominion forces in what might be a giant space opera. Overall, the game drips with a sort of humour you only find in games like Ratchet and Clank, which is sort of refreshing when it comes to the MMO genre.
8. Survarium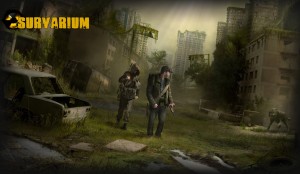 Russians have a knack for making post-apocalyptic survival horrors seem really awesome. While the Fallout series are fun games, S.T.A.L.K.E.R and the Metro series do a lot of horror with very little. That's probably why Survarium will be one of the most awesome online MMOFPS' to come out this year, as it is developed by a Ukrainian developer. It promises a frightening online experience for all players and it's also free to play.
7. Transformers Universe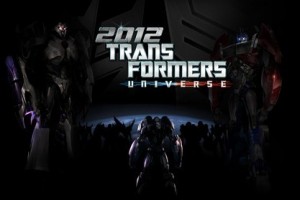 It's a game about the Transformers, and on top of that, it's an MMO. The lore alone makes this game an awesome prospective title, and the fact that it's going to be F2P is just bonus cherries on a massive ice cream Sunday. There's not much to say beyond that, so go ahead and start fantasizing about just which murderous robot you will be. From the story lore alone, you should expect two major clans; the Autobots and the Decepticons.
6. Astronaut: Moon, Mars, and Beyond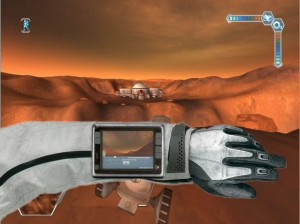 This is an interesting project for many reasons, but the biggest one is the fact that it's being developed by NASA. That alone should send shivers down your spine, as a game made by the number source for information on space is probably going to end up awesome. Although regarded as an educational game, so far, the news states that there will be true to life character classes which use actual knowledge to solve problems. The game is looking to be a pretty good one.
5. Salem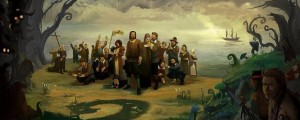 The Salem Witch Trials are still a bit of a touchy subject, however, that doesn't seem to stop the developer from making a cute game out of the premise. Boasting some adorable art styles in an otherwise grim time in the Americas, Salem features a whole slew of new features in an online game. Okay, since it is set during those times, you should expect that the game has a lot of witchcraft involved. That, in and of itself, is a fun proposition, so keep an eye out for this title.
4. Dust 514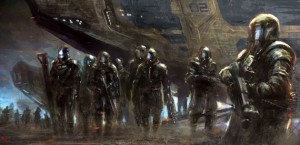 This game is a bit of a hard one to pin down, as it is an MMOFPS for the PS3, but at the same time, it can link up with the main game Eve Online. In it, you must fight various factions for control over various planets and territories, and when you prove successful, you lock out that resource centre for other players. The thing is, this game has been in the rumour mill for a while now, so it's hard to pin down the exact release date.
3. Bless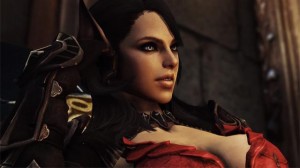 Due to the scant details offered by the developer of this game, not much is known about how the game will play out. However, it is being co-developed by Epic Games Korea, which means there will be a ton of quality in this title. Keep your eyes open for any new details, as the game is garnering a bit more buzz, and some people have actually started talking about it.
2. The Repopulation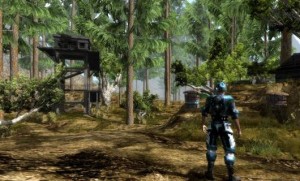 If crafting is really your thing when it comes to MMOs, then there are two list items on this article that should interest you wildly. The first is Salem, as the whole game is concentrated on crafting for your tiny village while fending off the witch attacks. The second is this game, which is set in the distant future where repopulation is necessary. Along with the ability to build whole cities, clan wars between factions, and overall cool looking aesthetic design, this game would seem to be one of the most promising MMOs coming out this year.
1. The Elder Scrolls Online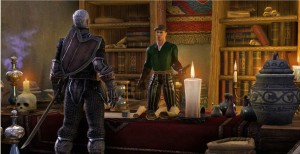 While current speculation is still high about this game, the recent development pictures have proven to be enough for a lot of fans. If you've never heard about the Elder Scrolls series, you're probably lying through your teeth because Skyrim was a massive hit which spawned tons of bad memes. Other than the scant details that Bethesda has offered, it would seem that this MMO would remain on lock down until a beta is finally presented to the public.