There are thousands of games available in the apple iTunes store, and almost a hundred are introduced every month. This makes it hard for a gamer to choose which games to play and which games to avoid, a choice made even harder by the fact that most of these games do not come for free.
If you're looking forward to know which games are worth spending money on, then take a look at the list below of some of the best games for iPad this 2014!
10. Bardbarian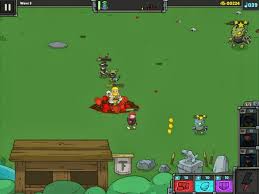 Bardbarian is a game where you and your band of men practically destroy everything on sight, which is a whole lot easier because everything is upgradeable.
As far as game play goes, it's a mix of modern castle battle games, paired with a snake-like control to give you countless hours of entertainment. And at $0.99, Bardbarian is worthy to be named as one of the best games for iPad.
9. Castle Doombad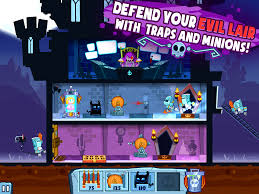 This game has been compared to Plants Vs. Zombies that you'd have to defend your castle from hordes of invaders, as well as to Dungeon Keeper because you have to set up traps as your defenses.
The game sells for $2.99, which is really affordable considering the countless hours of game play it brings.
8. Threes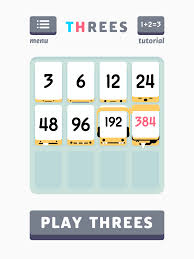 If you're looking for a challenging game that you would be happy to spend many hours on, Threes is the game for you. Available at $1.99, this game leads you to countless hours of trying to match numbered tiles.
7. Final Fantasy VI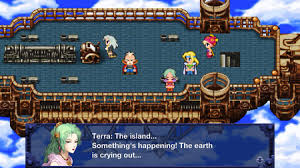 If you are a fan of RPGs, most especially Final Fantasy, then the iOS remake of the sixth installment of the Final Fantasy franchise is a must buy despite its price tag of $15.99.
Yes, the graphics makeover may have ticked off some old-time fans, but the overall game remains unchanged to make sure that you get one of the best games for iPad in recent years.
6. Rocket Robo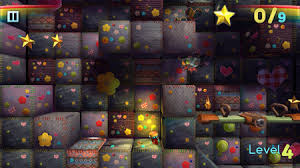 Rocket Robo is a 2.5D puzzle game that merits a recommendation based on graphics alone. Then again, that's not all that you get as the game puts you in the "shoes" of rocket Robo as you guide him across 57 levels of puzzles with varying difficulties.
The game sells for $0.99, a very cheap price considering the amount of hours you can spend playing this game.
5. Second Chance Heroes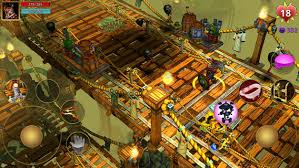 Featuring historical figures such as Joan of Arc, Nikola Tesla and so much more, the game pits you in the middle of a war against werewolves, zombies and sentient cheeseburgers.
It is a cooperative game and features an innovative design, making it well worth the $0.99 just for the hours of enjoyment you get playing it alone or with your friends.
4. Shadow Blade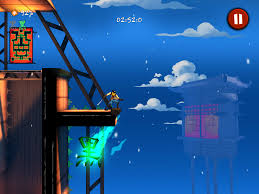 The game is a ninja-themed platformer that looks "boring" at first glance but is actually a game filled with exciting action, numerous challenges and innovative controls.
At $0.99, you'd be an extremely picky gamer to say that this is not a steal.
3. Only One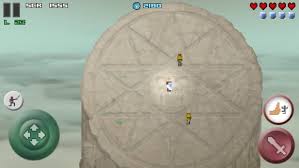 One of the rare "free" games that actually merits mention in any list, Only One earns its spot because of its arena style sword fighting game play, mixed with retro pixel art, tons of challenges and a bunch of silly moments that may remind you of the good ol' days of pixel RPG games.
2. Super Splatform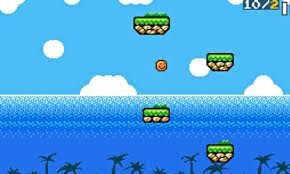 A game where you just "jump" your way to winning, the game merits mention on how it twists the conventional mechanics and puts emphasis on clearing levels using the least number of bounces or jumps possible.
It's a challenging game that manages to incorporate a highly unlikely puzzle element into a platformer, making it well worth the $0.99 you pay for it.
1. Hoplite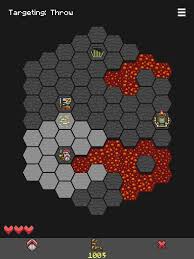 Hopline is one of the best games for iPad because of how it seamlessly incorporates the necessary elements to enjoy a turn-based strategy game, complete with limited "assets", on a handheld device.
I assure you, you'll spend countless of hours looking for the right combinations as you try to fight your way to the bottom of the dungeon, making this well worth its price tag of $1.99.
Play till Your Hearts' Content!
There you have it, an updated list of some of the best games for iPad this 2014.
Try one out now and be sure to let us know which of these best games for iPad you would recommend to other readers by leaving a comment below.